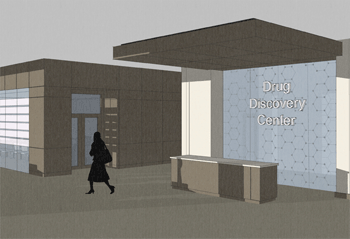 The $28.7 million drug discovery facility will be located in the university's Life and Health Sciences Park. The facility will provide state-of-the-art space for synergistic, innovative research and training in the discovery, design and development of new drugs.
"Students and faculty across campus are engaged in research that is leading to the development of therapies to treat disease," said Jeff Roberts, Frederick L. Hovde Dean of the College of Science. "With this new facility, we are poised to make much greater advances."
"Purdue has an amazingly successful group of faculty members who are pushing the frontiers of drug discovery," Roberts said. "The building will put Purdue on the map nationally as a center of excellence in drug discovery."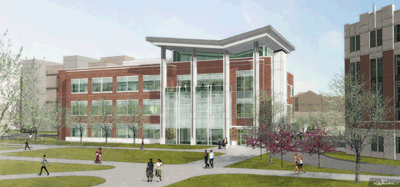 The facility will aid ongoing Purdue research that has already developed drug therapies to target cancer cells, including drugs that are being brought to market by Endocyte, a Purdue Research Park company.
Ground-breaking will be in Summer 2012 and the building is scheduled to open in 2014.
Read more (Purdue Press Release)