Scott A. McLuckey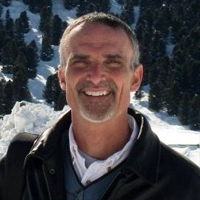 John A. Leighty Distinguished Professor—Analytical Chemistry
Email: mcluckey@purdue.edu
Phone: 765-494-5270
Office: BRWN B147A
For Professor McLuckey's individual Home Page click here.
Research in this laboratory is devoted to understanding the chemistry of gaseous macro-ions. These ions are typically derived via electrospray of proteins, oligonucleotides, synthetic polymers, and clusters. The major tools for studying the ions are various forms of mass spectrometry with particular emphasis on the quadrupole ion trap mass spectrometer. The goals are to understand the underlying phenomena that direct the dissociation of high mass ions and the reactions of these ions with neutral molecules and with ions of opposite charge.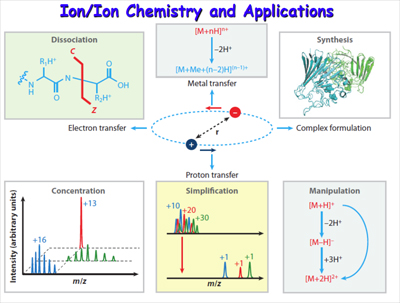 In realizing these goals, new approaches to the analysis of macro-molecules are enabled. A significant degree of effort is, therefore, also expended towards the exploitation of gaseous macro-ion chemistry in chemical analysis. This effort involves both the development of novel experimental procedures as well as the construction of novel instrumentation. Current areas of interest are the rapid identification of proteins in complex mixtures, sequencing DNA, and structural analysis of dendritic polymers.

Education
B.S. Westminster College, 1978; Ph.D. Purdue University, 1982.
Recognitions
American Chemical Society Frank H. Field and Joe L. Franklin Award for Outstanding Achievement in Mass Spectrometry, 2012
Royal Society of Chemistry Theophilus Redwood Award in Analytical Chemistry, 2012
Fellow, American Association for the Advancement of Science, 2011
Hites Award for Outstanding Publication in JASMS, 2011
Purdue College of Science Graduate Mentor Award, 2011
Anachem Award presented by the National Federation of Analytical Chemistry and Spectroscopy , 2008
Herbert Newby McCoy Award, 2008
ACS Division of Analytical Chemistry Award in Chemical Instrumentation, 2007
Curt Brunnee Research Award, International Mass Spectrometry Society, 2000
Lockheed-Martin NOVA Award, 1999
Oak Ridge National Laboratory Scientist of the Year, 1999
Biemann Medal, American Society for Mass Spectrometry, 1997
Research Staff, Oak Ridge National Laboratory, 1984-1999
Wigner Fellow, Oak Ridge National Laboratory, 1983-1985
Visiting Scientist - FOM Institute for Atomic and Molecular Physics, Amsterdam, 1983
Selected Publications
McGee, W. M.;Mentinova, M.;McLuckey, S. A.

, Gas-Phase Conjugation to Arginine Residues in Polypeptide Ions via N-Hydroxysuccinimide Ester-Based Reagent Ions . Journal of the American Chemical Society 2012 , 134 , 11412-11414.

Prentice, B. M.;McLuckey, S. A.

, Dipolar DC Collisional Activation in a "Stretched" 3-D Ion Trap: The Effect of Higher Order Fields on rf-Heating . Journal of the American Society for Mass 2012 , 23 , 736-744.

Stutzman, J. R.;Hassell, K. M.;McLuckey, S. A.

, Dissociation behavior of tryptic and intramolecular disulfide-linked peptide ions modified in the gas phase via ion/ion reactions . International Journal of Mass Spectromet 2012 , 312 , 195-200.
More Publications