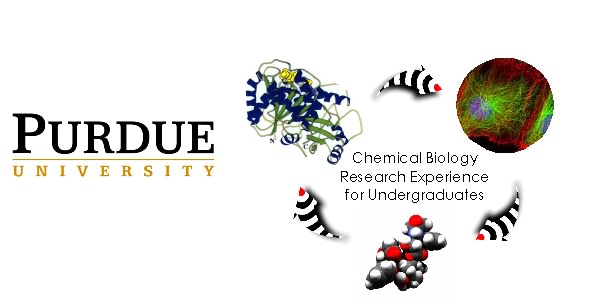 Research Experience for Undergraduates in Chemical Biology
Currently accepting applications for Summer 2006
DUE BY FEBRUARY 28, 2006
Purdue University
Supported by the National Science Foundation
Principal Investigator: Professor Mark Lipton, Department of Chemistry, lipton@purdue.edu.
Student participants:
The REU in Chemical Biology will run this year from June 1 - August 9. Participants will receive a stipend of $3000, room and board, and a travel allowance of $600. Eligible students will be chemistry majors finishing their Sophomore or Junior years, who have a strong academic record.
The application packet for submission:
Application form (download here as a pdf file)
Two letters of recommendation from faculty and/or advisor
Send to:
Professor Mark Lipton, REU Coordinator
Department of Chemistry
560 Oval Drive
Purdue University
West Lafayette, IN 47907-2084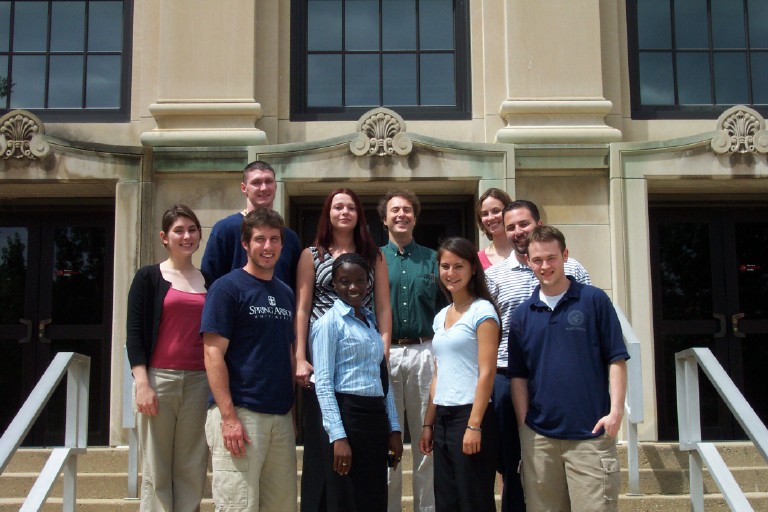 This could be you in Summer 2006!
PARTICIPANTS FROM THE SUMMER 2004 REU IN CHEMICAL BIOLOGY PROGRAM

Ben Barth - Spring Arbor Univ. - Mark Lipton mentor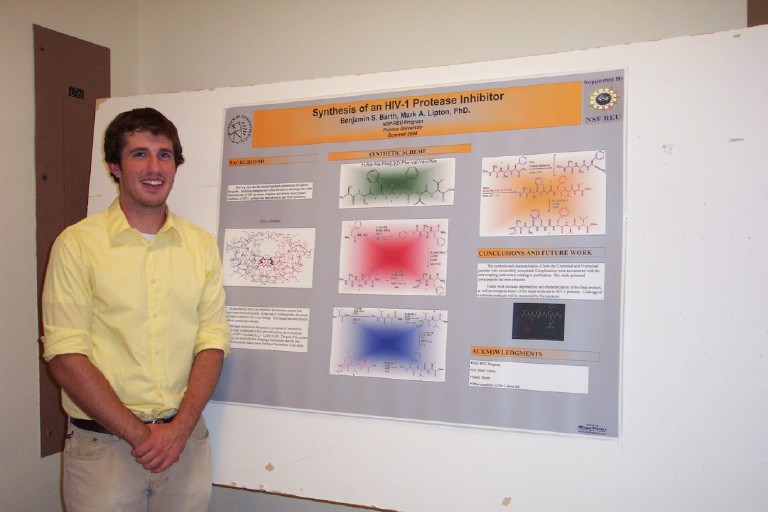 Brianne Chittenden - Univ. of Washington, Seattle - Ross Weatherman mentor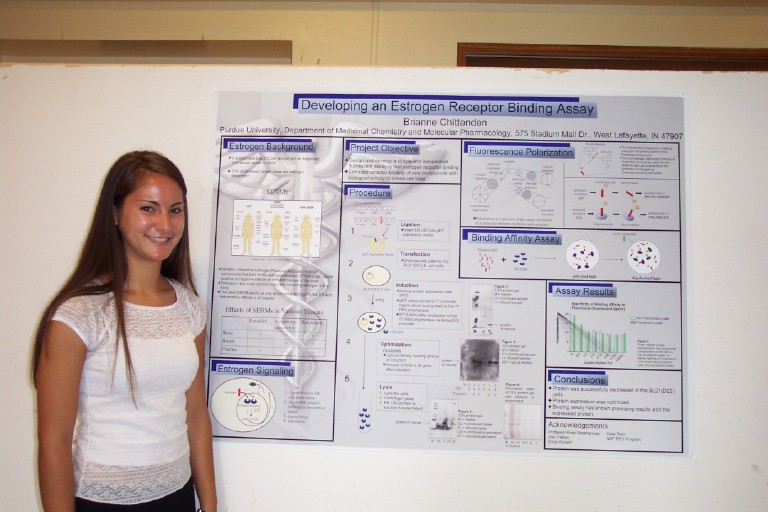 Michael McClintock - Centre College - Alex Wei mentor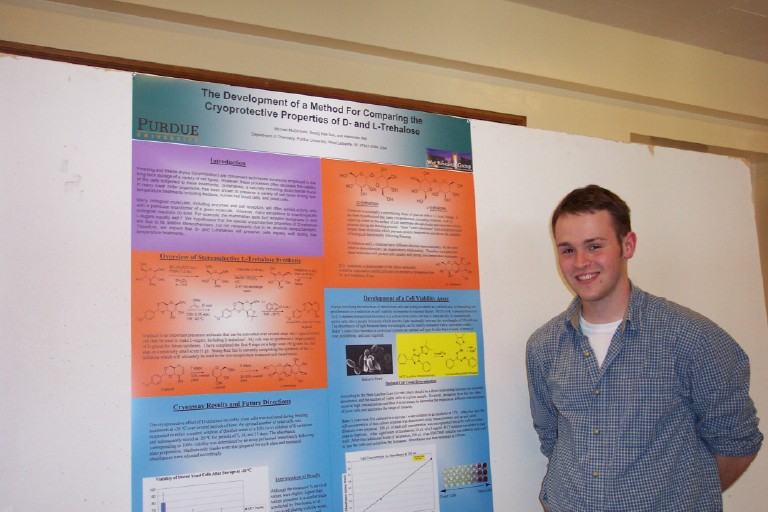 Kimberly Namenye - Albion College - David Thompson mentor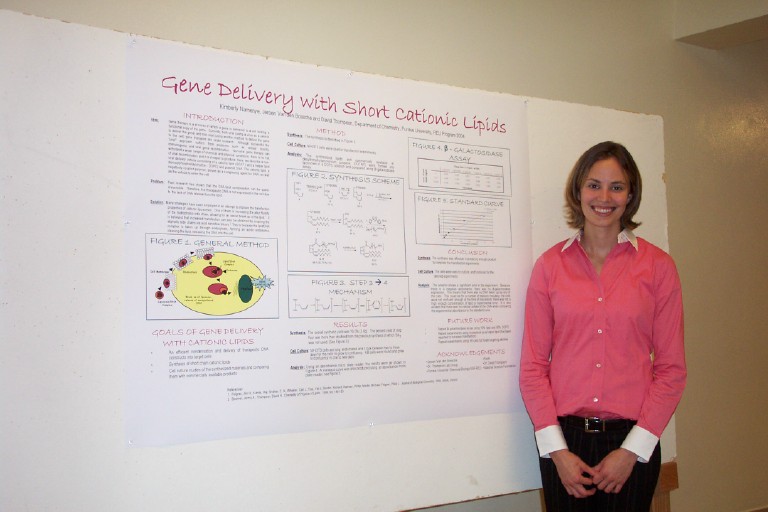 Alexis Omari - Xavier Univ. of Louisiana - Chris Rochet mentor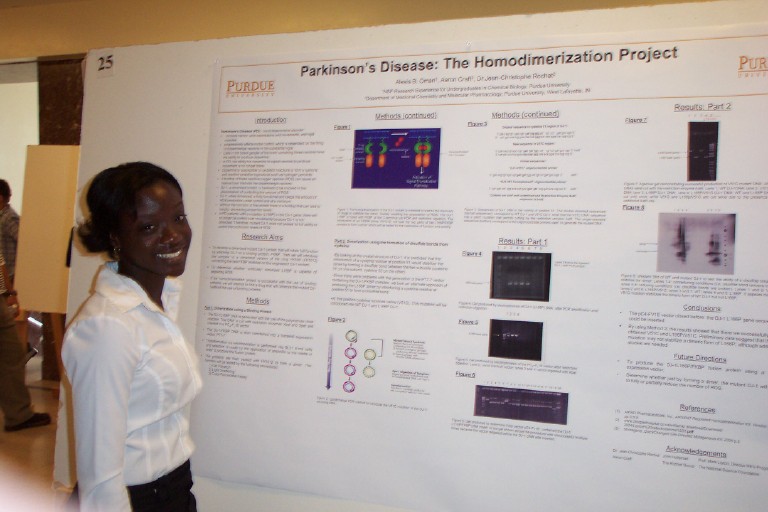 Margaret Pain - Carleton College - Rich Gibbs & Chris Hrycyna mentors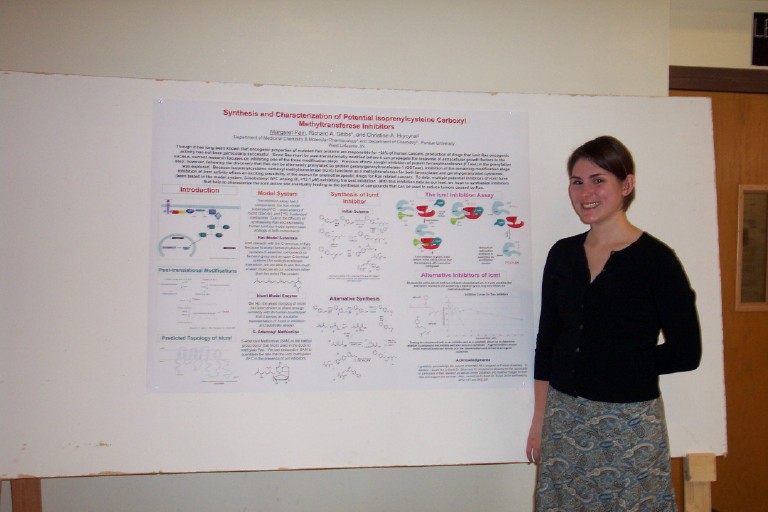 Roberto Risi - Youngstown State Univ. - Jo Davisson mentor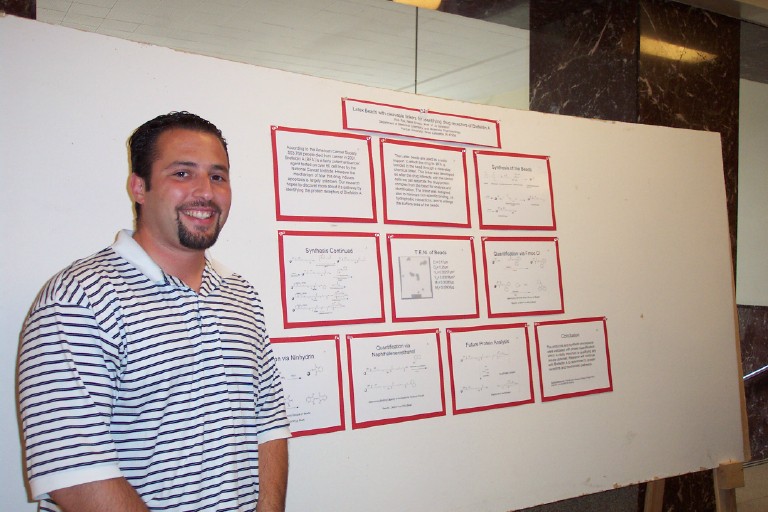 Marta Suleska - St. Joseph College - Jean Chmielewski mentor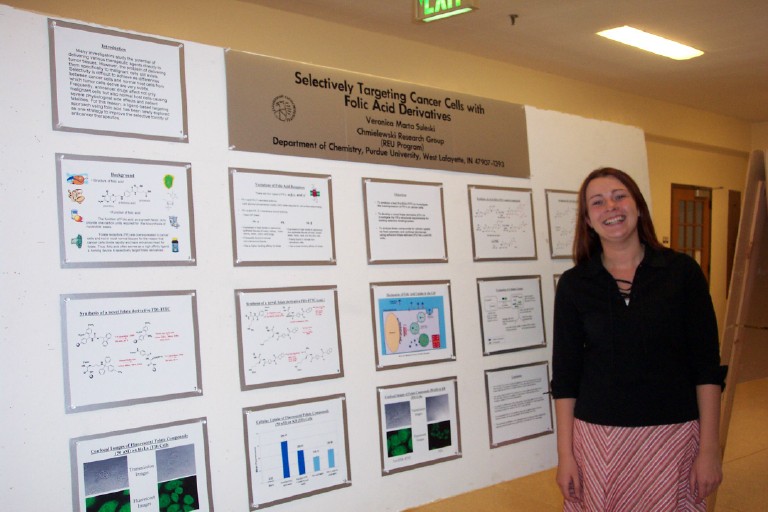 Ryan Wilson - Franklin College - Jon Wilker mentor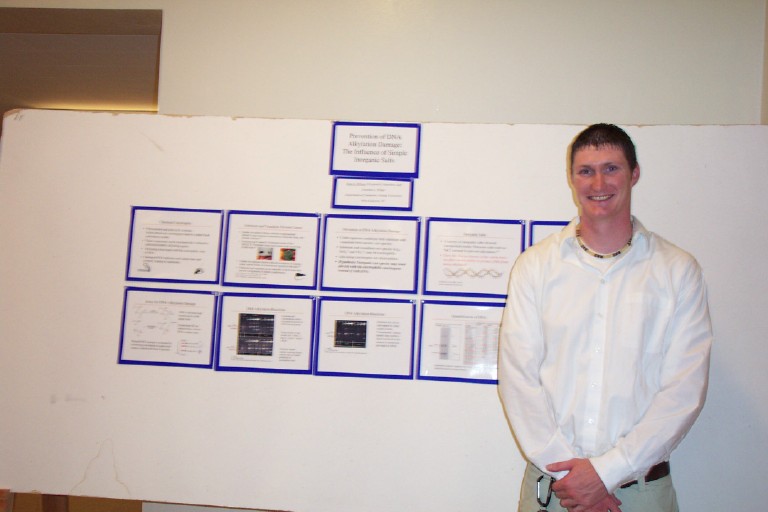 ---