Welcome to the Towns Chemistry Education Group!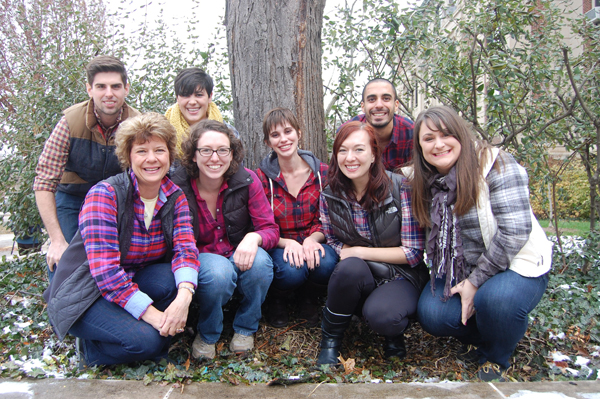 Our research group uses a variety of qualitative and quantitative research methods to investigate the factors that affect how students learn chemistry. We invite you to learn more about our current research projects by visiting our research page! (From left to right: (front) Dr. Marcy Towns, Sarah Hensiek, Brittland Dekorver, Ashton Hjerstedt, Kinsey Bain, (back) Michael Mack, Alena Moon, Adam Zabih.
Contact
Marcy Towns
Department of Chemistry
Purdue University
560 Oval Drive
West Lafayette, IN 47907-2084

Email: mtowns@purdue.edu
Phone: 765-496-1574
Office: WTHR 107E



Where We've Been
Alena, Kinsey, Mike, Taylor, Ashley, and Marcy all presented research talks at the Biennial Conference on Chemical Education held August 2014 at Grand Valley State University.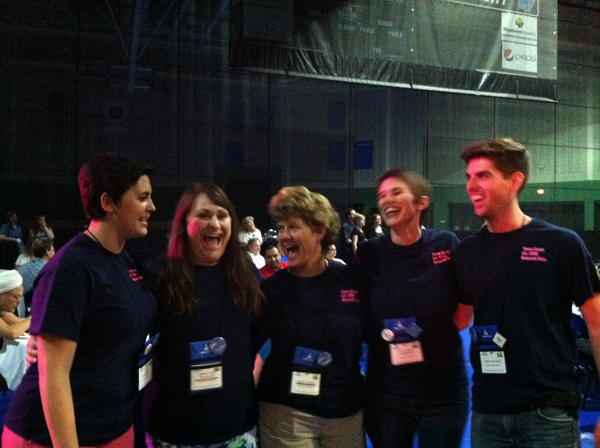 Marcy traveled to Zurich to attend an IUPAC project meeting. The project is titled "A Critical Review of the Proposed Definitions of Fundamental Chemical Quantities and their Impact on Chemical Communities" and its objective is to provide a Technical Report containing a critical review of the definitions of the quantity amount of substance and its unit, mole, as well as the related unit of the quantity mass.
Ashley and Marcy presented their research at the International Conference on Chemical Education in Toronto.
Michael Mack and Marcy attended the Research On Undergraduate Mathematics Education conference in Denver, February 27-March 1.
Marcy is serving as a panelist at the first MPWR conference, Mentoring and Partnerships for Women In RUME conference, February 26.
Michael Mack, Ashley Versprille, Alena Moon, Brittland Dekorver, and Hannah Sturtevant (Weaver Group) were at the "Chemistry Education Research Graduate Student Conference." The conference was at Miami University in Ohio.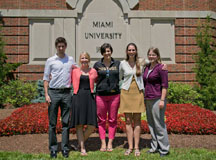 Marcy was in Newport, RI at the Gordon Research Conference on Chemistry Education Research & Practice.
Marcy was in Edmonton to discuss one of her NSF projects with her Co-PIs.
Marcy and Michael Mack traveled to the Conference on Research in Undergraduate Mathematics Education in Denver, CO (February 2013).
Ashley Versprille presented her research at the American Geophysical Union meeting in San Francisco this week (December 2012).
Marcy and Nicole attended the second TRUSE (Transforming Research in Undergraduate STEM Education) Conference, June 3-7 2012 at the University of St. Thomas in St. Paul, MN.
Daniel and Marcy both gave talks at the American Chemical Society meeting in San Diego, CA May 25 - 29, 2012.
Taylor and Marcy both gave talks at the National Science Teachers Association meeting in Indianapolis, May 29 - April 1, 2012.
Marcy gave a plenary talk at the 67th Northwest Regional ACS meeting in June in Boise, Idaho titled "Faculty Goals for Undergraduate Laboratory".
Ashley, Daniel, Alena, Taylor, Michael and Dr. Towns attended the 2012 BCCE at Penn State University.