News
March 1, 2020
Graduate students Chris, Jay, Ana, Maria, Kevin, and Kyla will be attending Pittcon 2020, the largest Analytical Conference in the country. Each of us will be presenting posters about one of our own research projects.
November 10, 2019
We welcome the youngest addition to our group, Sahas, the handsome newborn baby boy of our Post Doc Anusha and her husband Sanjaya. Congratulations to Anusha and Sanjaya!
November 1, 2019
The group welcomes Felipe Rivera-Adorno - our newest graduate student from Puerto Rico who's passions led him to join the group to pursue research in aerosol chemistry!
November 19, 2018
Our paper led by Swarup China and Susannah Burrows (both from PNNL) is published in Nature Communications. Contrary to common assumption that sodium-containing atmospheric particles originate primarily from marine sources, our research shows that particles with very similar 'sea spray-like' composition and sizes are also abundantly emitted by tropical forests. https://rdcu.be/bbNoD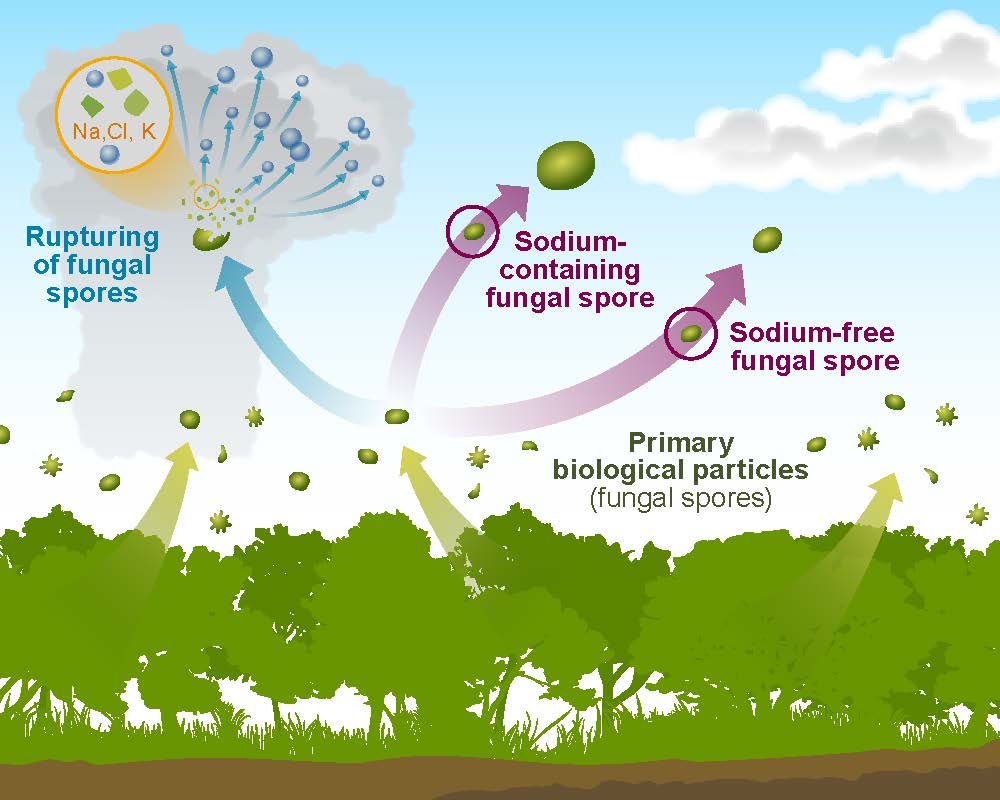 November 15, 2018
The group welcomes Kyla Siemens and Kevin Jankowski - two graduate students who joined the group to pursue research in the aerosol chemistry..! 
October 23, 2018
Alex Laskin is named William R. Wiley Research Fellow for his contributions to the area of aerosol molecular chemistry and to the success of the EMSL scientific user facility.
October 15, 2018
An ACS eBook "Multiphase Environmental Chemistry in the Atmosphere" edited by Sherri W. Hunt, Alexander Laskin, Sergey A. Nizkorodov is published. The book content is based on presentations given at the symposium with the same title held at the 2017 ACS Fall meeting. This book highlights new cross-disciplinary advances in aerosol chemistry critical for more accurate modeling of the atmospheric environment. https://pubs.acs.org/isbn/9780841233638
October 8, 2018
A paper by Peng Lin et al describing analytical approach for comprehensive molecular characterization of atmospheric brown carbon (BrC) is published in Analytical Chemistry. The paper reports on the methodology for detailed, molecular-specific analysis of BrC chrmophores in biomass burning organic aerosol. We now apply this method to investigate different BrC mixtures from field and laboratory studies with an ultimate goal to improve our understanding on the climate-relevant effects of atmospheric organic aerosols. https://pubs.acs.org/doi/10.1021/acs.analchem.8b02177
September 17, 2018
The group welcomes Wenjun Zhang -  a graduate student from China Agricultural University who received a scholarship from her home institute to join our group and study aerosol chemistry in a context of its health effects. 
July 2, 2018
The group welcomes Dr. Anusha Hettiyadura - a postdoctoral researcher with expertise in the HPLC-HRMS analysis of environmental samples!
June 11, 2018
The group welcomes Prof. Jianzhong Xu - a visiting scholar from Northwest Institute of Eco-Environment and Resources, Chinese Academy of Sciences.! Prof. Xu came with a unique set of aerosol samples collected in Tibet and plans to investigate their molecular-level composition in collaboration with our group.
June 10, 2018
Dr. Peng Lin, our long-time group member, took a senior scientist job at California Air Resources Board and moved to sunny LA area. We wish him great success and best luck at the new position, and we miss him already!