Kenttämaa Labs
Analytical & Physical Organic Chemistry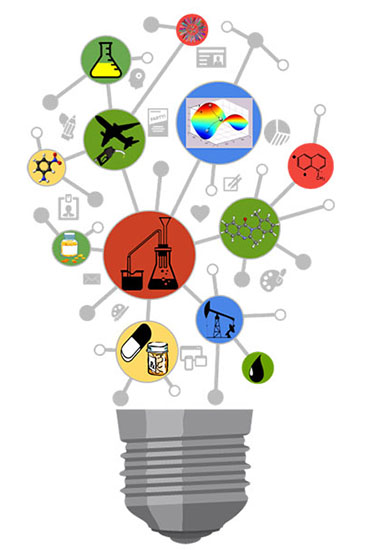 Overview
Welcome to our Analytical & Physical Organic Chemistry Laboratories, the Research Group of Professor Kenttämaa in the Department of Chemistry, Purdue University. We are a professional, progressive, and friendly group working on advanced mass spectrometry, novel laser desorption techniques, gas-phase ion-molecule reactions, identification of functional groups in pharmaceuticals, analysis of petroleum and degraded biomass, and many other interesting research areas.
Recent Publications
Speciation of CuCl and CuCl2 Thiol-Amine Solutions and Characterization of Resulting Films: Implications for Semiconductor Device Fabrication. Murria P, Miskin CK, Boyne R, Cain LT, Yerabolu R, Zhang R, Wegener EC, Miller JT, Kenttämaa HI, Agrawal R. Inorg Chem. 2017 Dec 4;56(23):14396-14407. doi: 10.1021/acs.inorgchem.7b01359. Epub 2017 Nov 13.
(-)ESI/CAD MSn Procedure for Sequencing Lignin Oligomers Based on a Study of Synthetic Model Compounds with β-O-4 and 5-5 Linkages. Sheng H, Tang W, Gao J, Riedeman JS, Li G, Jarrell TM, Hurt MR, Yang L, Murria P, Ma X, Nash JJ, Kenttämaa HI. Anal Chem. 2017 Dec 19;89(24):13089-13096. doi: 10.1021/acs.analchem.7b01911. Epub 2017 Nov 27.