Discovery at the interface of organic chemistry, nanoscale materials, and living systems
Welcome to the Wei Research Group webpage! Our mission is to develop molecular and nanoscale systems with unique physical properties or biological functions. Organic and materials synthesis offer a powerful and creative synergy for addressing problems of fundamental scientific importance and technological impact.


For the latest updates on Wei group activities, follow us at: https://twitter.com/wei_group?lang=en


Wei Research Group - June 2019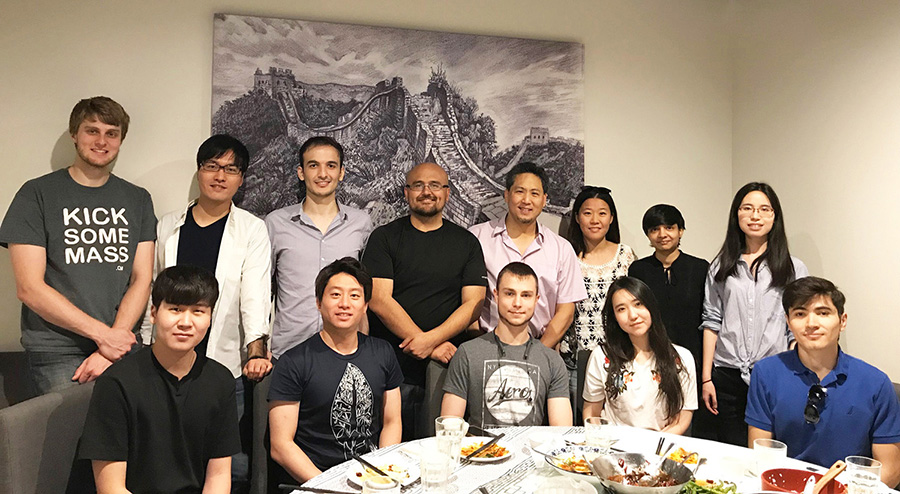 Back row: Benjamin Washer, Yuichiro Watanabe, Ramazan Oduncu, Dr. Miran Mavlan, Alex Wei, Dr. Lu Lin, Badhu Sivasubramaniam, Qi Wang.
Front row: Jared Park, Tae Hoo Chang, Kinsey Larson, Aiga Yermembetova, Khomid Kholikov.
We gratefully acknowledge our past and present research sponsors: