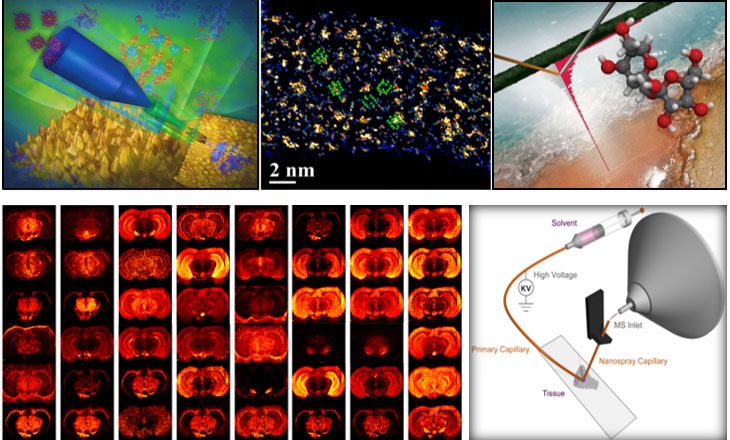 Latest News
May 23, 2018
The group welcomes Habib Gholipour - a first year graduate student.
May 21, 2018
The group welcomes two undergraduate summer students: Steve Creger and Harley Davidson.
May 14, 2018
Congratulations to Jonas on his paper in Nature Communications.
April 19, 2018
An Agilent ICP-MS system has been installed in the lab. We are fully operational!
Overview
Our research at the interface of physical and analytical chemistry is focused on the advanced development of preparative and analytical mass spectrometry for applications in materials synthesis, imaging and chemical analysis of biological systems at a subcellular level, and environmental sciences.
Contact Us:
We are located on the 5th floor of the Brown Building
Department of Chemistry
Purdue University
560 Oval Drive
West Lafayette, IN 47907-2084
Phone: (765) 494-5464
Email: jlaskin@purdue.edu