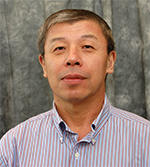 Tong Ren
Tong received his B.S. (1981, Nanjing Forestry University) and M.S. (1984, Jilin University) in chemistry in China, and his Ph.D. in inorganic chemistry from Texas A&M University under the supervision of late F. Al Cotton (1990). He held postdoctoral appointments at Texas A&M with Cotton (1991) and MIT with Stephen J. Lippard (1991–3).  He was an assistant professor at Florida Institute of Technology (1993-8), an associate professor at the University of Miami (1998-2005), and has been a full professor at Purdue University since 2005. Research interests in his laboratory include organometallic molecular wires, mitigation of hazardous chemicals and sustainable chemistry.
Tong is a fan of music of all sorts including those of Pavarotti, Clapton, Lionel Richie, MJ, Snoop Dogg, John Legend and Rihanna. He is an avid player of online Sudoku and slow swimmer. 
Email: tren@purdue.edu
Graduate Students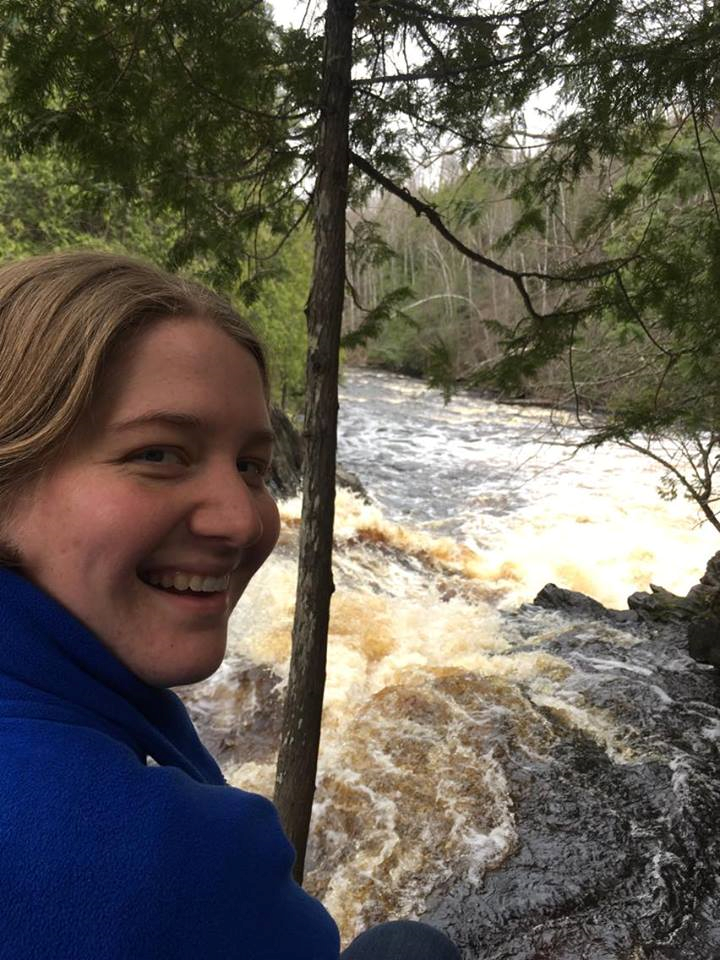 Lyndsy A. Miller
Lyndsy joined the Ren group in November 2017. She is excited to learn about the synthesis, characterization, and modification of dinuclear ruthenium complexes that can be utilized as molecular wires.
Lyndsy grew up in Holland, Michigan, a quaint town on the shores of Lake Michigan. She earned an ACS-certified B. S. in Chemistry with Biochemistry emphasis from Hope College in Holland, Michigan in 2017. At Hope College she worked in Dr. Amanda L. Eckermann's lab where she worked on the synthesis of novel diruthenium cymene thioglucose bridged complexes and novel piano-stool ruthenium complexes. She currently lives in Lafayette with her many cacti and succulents. She enjoys hiking in Northern Michigan and kayaking when it is warm outside and knitting while watching movies when it is cold during her spare time.
Email: mill2183@purdue.edu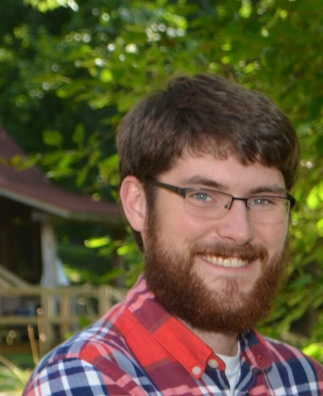 Reese Clendening
Reese joined the Ren group in November of 2018.  He is looking forward to starting research in an official capacity. Though not currently assigned to a project, he is excited about several research interests of the laboratory.
Reese grew up near Mount Vernon, Ohio. He received his B.S. in Chemistry from Cedarville University, with Honors.  Reese also enjoys studying philosophy, politics, and theology. He loves to spend his free time reading, playing board games, and visiting with family and friends.  He spends most of this time with his wife and daughter.
Email: rclende@purdue.edu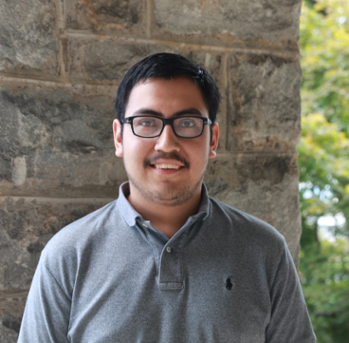 Leobardo Rodriguez Segura
Leo joined the Ren group in November 2019. While not officially assigned to a project, he is looking forward to begin working in the lab and learn all about Ni(cyclam) complexes.
Originally from Mexico, Leo grew up in Cedartown, GA – a small town located in the northwest hills of Georgia. He earned a BS in Chemistry and minored in Philosophy at Mount St. Mary's University in Emmitsburg, MD. In his spare time, he enjoys watching movie trailers, drinking a glass of wine, eating tacos, FaceTiming his baby nephew (Mr. Mateo), and most importantly, keeping up to date with the trendiest dance moves.
 Email: rodri709@purdue.edu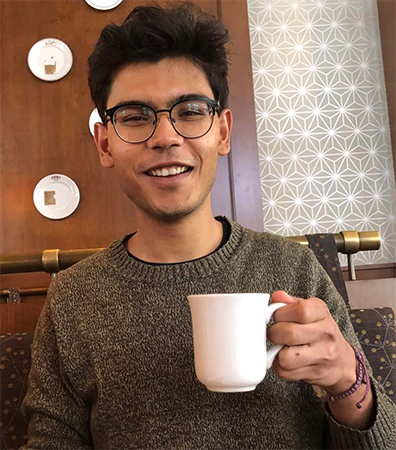 Prakhar Gautam
Prakhar joined the Ren group in Fall 2021. Though not currently assigned to any specific project, he is excited to get started in synthesizing compounds!
Prakhar comes from a small town in Georgia and received his B.A. in Biochemistry from Colorado College, where he decided to stay and work with local tech startups after graduation. When free, his hobbies include biking in fall weather and sledding when it snows. A fan of science fiction, you can find him concurrently reading multiple books with no clear end in sight for finishing any of them.
Email: gautamp@purdue.edu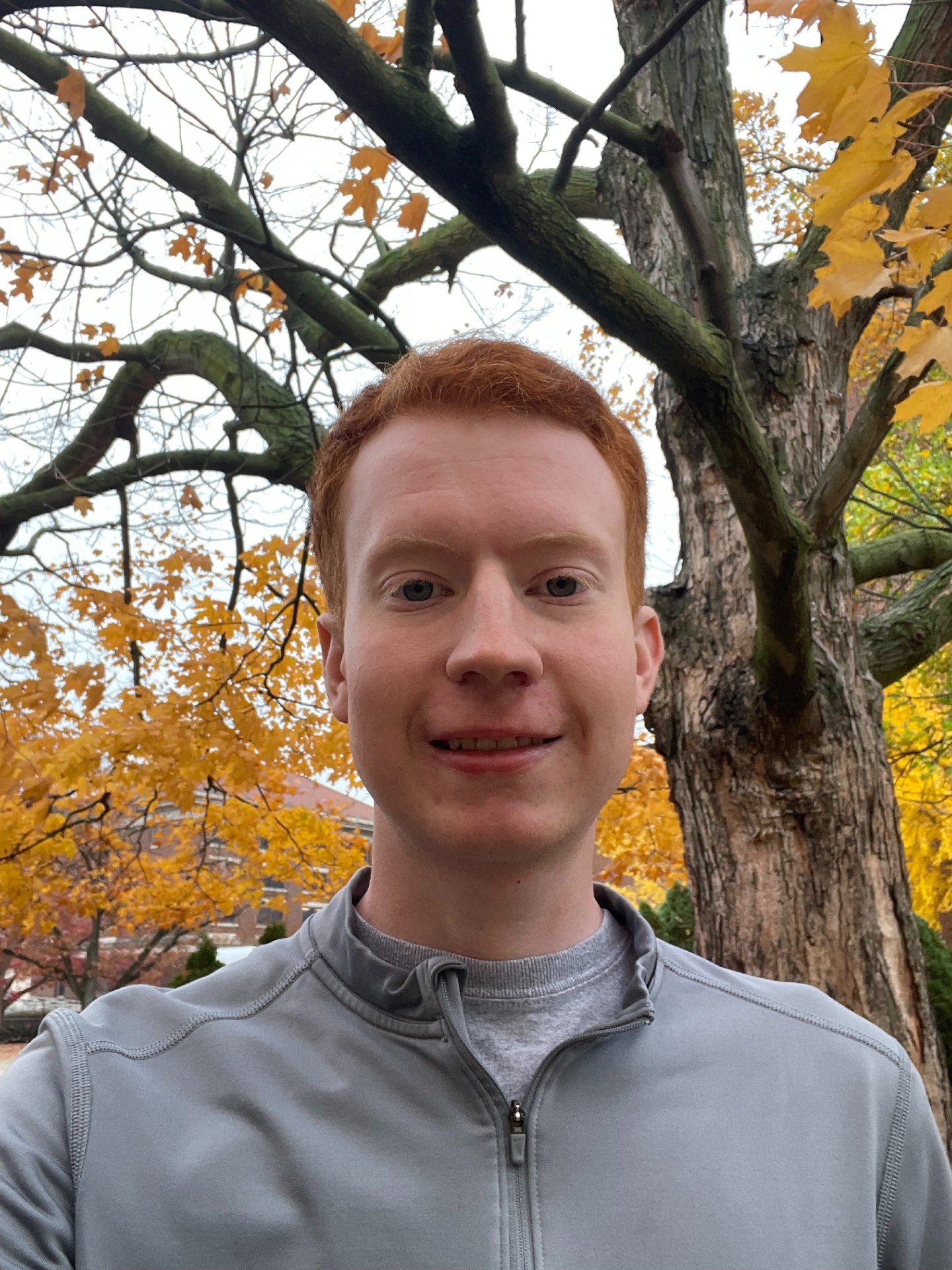 Kyle Mcguire  
Kyle joined the Ren group in Fall 2022. He is currently not working on a specific project but is eager to get started in the lab and learn more about chemical synthesis.
Kyle is from Johnston, Iowa – a suburb of Des Moines. He did his undergraduate studies at Creighton University, where he got an ACS-certified B.S. in Chemistry. When not doing chemistry, he spends most of his time playing video games with friends and family or watching TV shows/movies. He also enjoys indoor rock climbing/bouldering on occasion.
Email: mcguir72@purdue.edu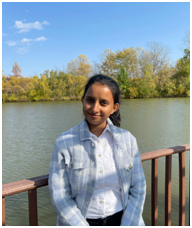 Dilki Shanaz Hassan  
Dilki joined the Ren group in the Fall 2022. She is excited to learn about the synthesis, characterization, and modification of Transition Metal complexes for different applications.
Dilki grew up in Sri Lanka, a small, beautiful tropical island in the Indian Ocean.She earned her Bachelor's Degree in Chemistry in 2021 from the University of Peradeniya,Sri Lanka.At University of Peradeniya, she worked in Prof. Manawadevi Ganehenege's  lab where she worked on the synthesis of Schiff base metal complexes of Nickel and application in Antimicrobial activity. She currently lives in West Lafayette.She enjoys listening to Music, watching movies and going on Hikes in leisure times.
Email: hassan83@purdue.edu 
Undergraduate Students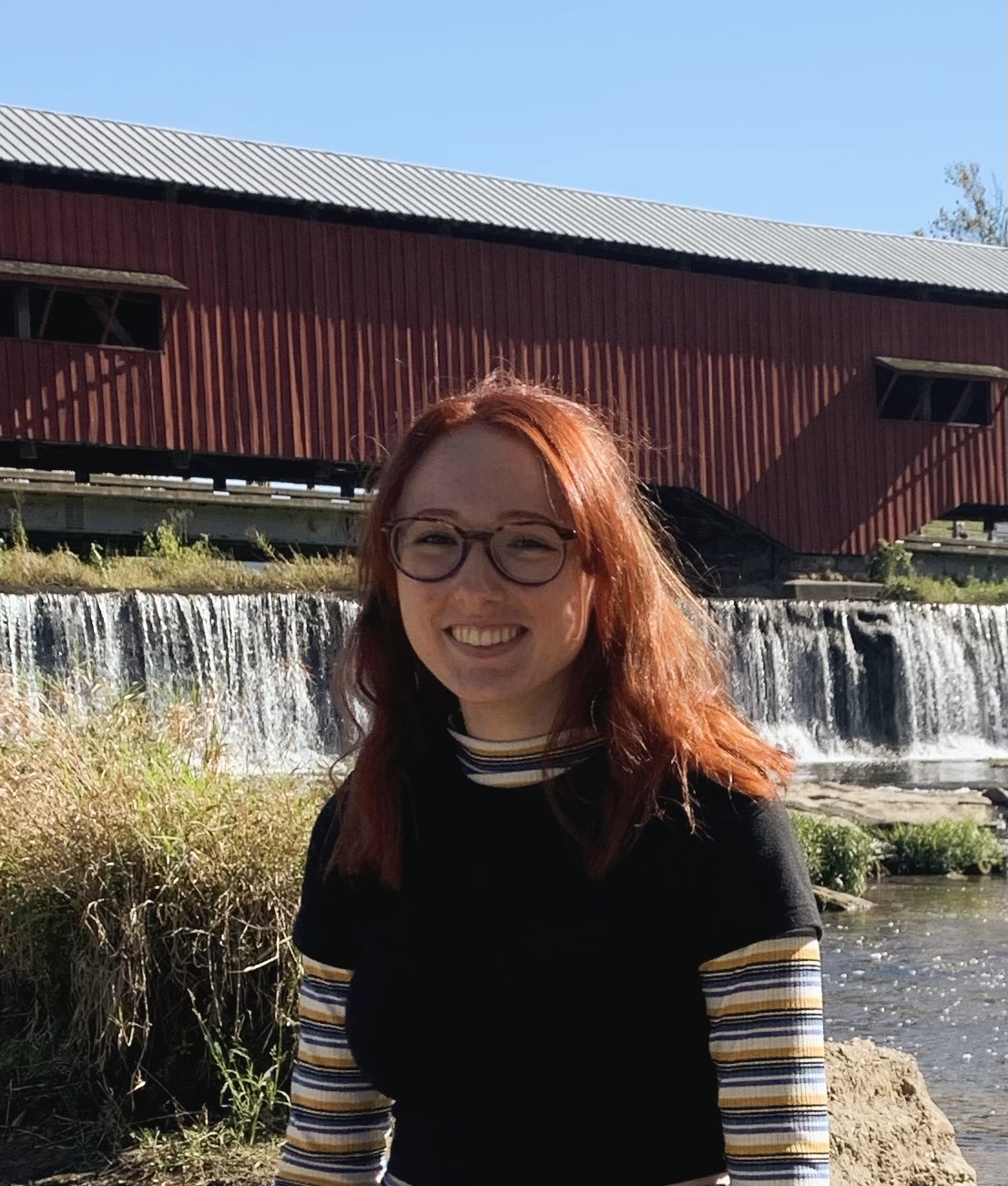 Stephanie S. DeLancey
Stephanie joined the group in January of 2021 and is excited to continue her work as an undergraduate researcher. She works with Reese to synthesize and characterize a variety of iron macrocyclic complexes. 
Stephanie grew up in Cumming, Georgia but has lived in Indianapolis for the past few years. She is pursuing a bachelor's degree in Chemistry (ACS) with minors in mathematics and psychology. In her free time, she likes to try new baking recipes and go hiking.  
Email: sdelance@purdue.edu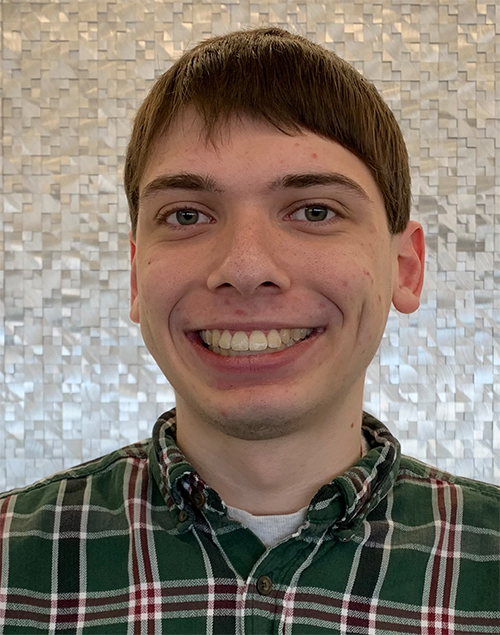 Kenneth E. Cox
Kenneth joined the Ren Group in Fall 2021 and is thrilled to learn more synthesis and characterization techniques. He is currently working on cobalt cyclam complexes under the guidance of Leo. Kenneth grew up in Greenfield, Indiana, and he is currently pursuing an ACS accredited B.S. in Chemistry and a data science certificate. Kenneth also enjoys learning about the environment, material science, biomimicry, and ornithology. In his free time, he loves playing video games, walking, playing the piano, reading books, watching birds, and making whatever he can.
Email: cox302@purdue.edu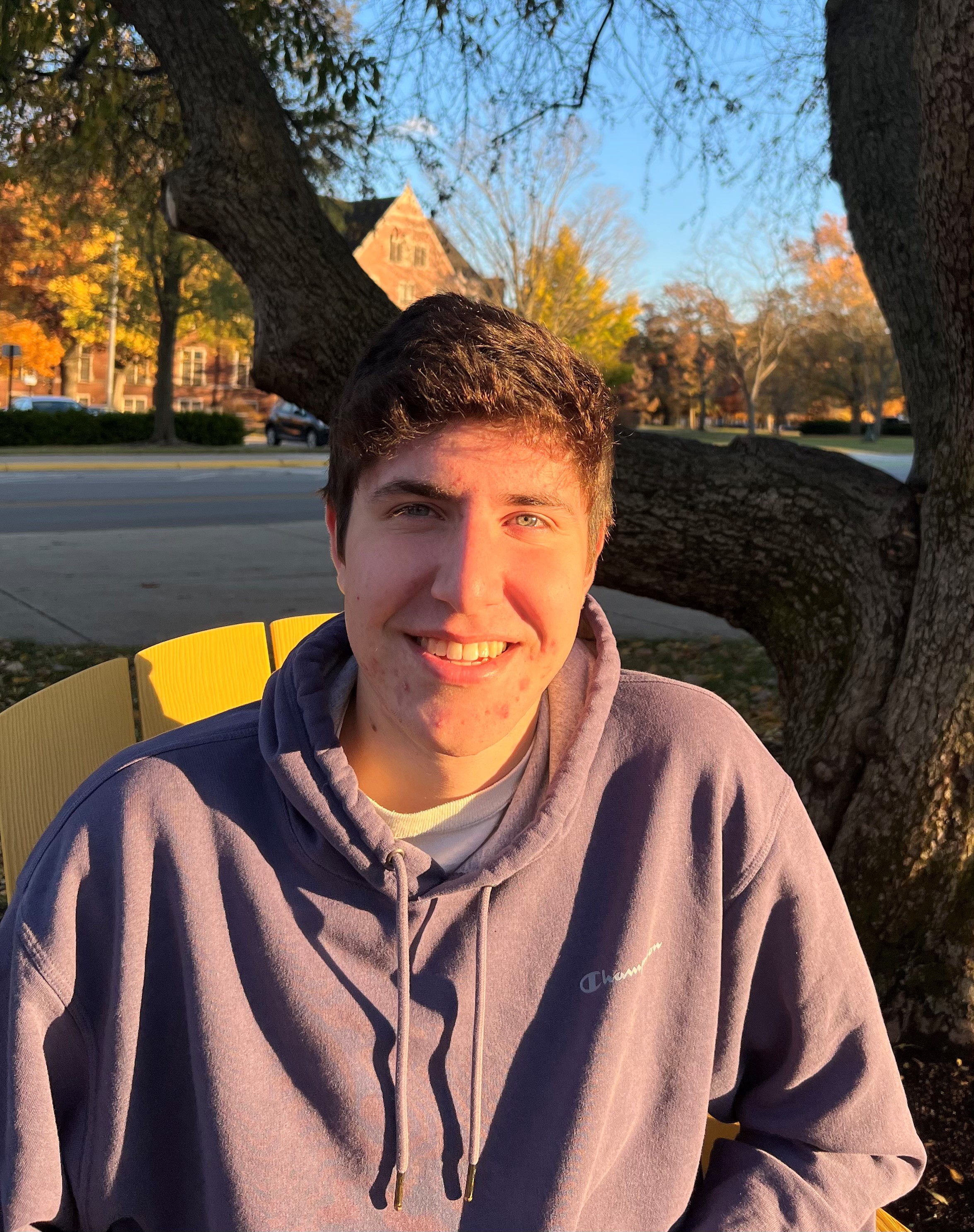 Jeremy J. Roos
Jeremy Joined the Ren Group in Fall 2022 and is excited to continue learning about synthesis and characterization. He is currently working with Leo on synthesizing and characterizing cyclam complexes. Jeremy grew up just outside of Boston, Massachusetts, and is pursuing and ACS accredited B.S. in chemistry. In his free time, he enjoys puzzles, watching TV, and listening to music.
Email: roos1@purdue.edu