Philip S. Low
Next Generation Targeted Therapeutics
Lab Members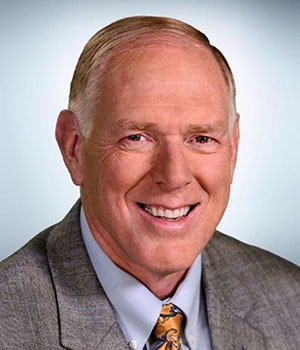 Philip Low
Dr. Philip S. Low is the Presidential Scholar for Drug Discovery and the Ralph C. Corley Distinguished Professor of Chemistry. Dr. Low has spent over 45 years exploring:
targeted therapeutic and imaging agents for multiple human diseases (including several cancers, autoimmune, infectious, and inflammatory diseases),
the structure, function, and pathologies of the erythrocyte membrane, and
signal transduction across plant cell membranes. 
He has published over 430 scientific articles and has over 75 US patents/patents pending. Eight drugs stemming from his research are undergoing human clinical trials and five companies (Endocyte Inc., OnTarget Laboratories Inc., HuLow LLC, Novosteo Inc., and ErythroCure Inc.) have been founded to commercialize these discoveries. Dr. Low received his B.S. in Chemistry from BYU (1971) and his Ph.D. in Biochemistry from UCSD (1975).
Email: plow@purdue.edu
Staff
Patti Cauble

Administrative assistant

Madduri Srinivasarao

Lab manager

Estela Puchulu-Campanella

Research associate

Sakkarapalayam Mahalingam

Assistant research scientist

Bingbing Wang

Assistant research scientist
Group Members
Suraj Hettiarachchi

Postdoc

Yen-Hsing Li

Postdoc

Stewart Low

Postdoc

Qian Luo

Postdoc

John Victor Napoleon

Postdoc

Daniel Sheik

Postdoc

Fenghua Zhang

Postdoc

Suilan Zheng

Postdoc

Rami Alfar

Ph.D. graduate student

Spencer Gardeen

Ph.D. graduate student

Yong Gu Lee

Ph.D. graduate student, PULse

Jackie Kelty

Ph.D. graduate student

Spencer Lindeman

Ph.D. graduate student

Xin Liu

Ph.D. graduate student

Weichuan Luo

Ph.D. graduate student

Isaac Marks

Ph.D. graduate student

Jeffery Nielsen

Ph.D. graduate student

Panae Noomuna

Ph.D. graduate student

Mingding Wang

Ph.D. graduate student

Boning Zhang

Ph.D. graduate student, PULse

Melanie Tecktiel

Undergraduate student

Maria Bell

Undergraduate student

Henry Shen

Undergraduate student

Brad Readnour

Undergraduate student

Miranda Kaake

Undergraduate student

Soie Park

Undergraduate student

Evan Wood

Undergraduate student

Zach Todd

Undergraduate student

Sarah Kurdziel

Undergraduate student

Ben Cummins

Undergraduate student

Alice Wang

Undergraduate student

Yoonhee Nam

Undergraduate student

Morgan Pantone

Undergraduate student

Chris Howe

Undergraduate student

Nabilah Hamdiah Binti Che Sammudin

Undergraduate student

Mara Fattah

Undergraduate student

Elena Konrath

Undergraduate student

Anav Gagneja

Undergraduate student

Mohammed Ghazali

Undergraduate student

Seungyeon Jeong

Undergraduate student