Philip S. Low
Next Generation Targeted Therapeutics
Lab Members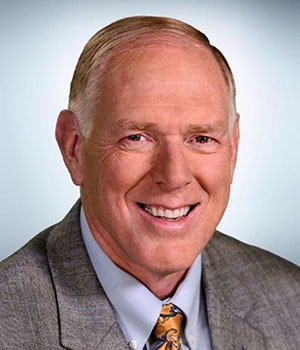 Philip Low
Dr. Philip S. Low is the Presidential Scholar for Drug Discovery and the Ralph C. Corley Distinguished Professor of Chemistry. Dr. Low has spent over 45 years exploring:
targeted therapeutic and imaging agents for multiple human diseases (including several cancers, autoimmune, infectious, and inflammatory diseases),
the structure, function, and pathologies of the erythrocyte membrane, and
signal transduction across plant cell membranes. 
He has published over 470 scientific articles and has over 360 US patents/patents pending. Eight drugs stemming from his research are undergoing human clinical trials and five companies (Endocyte Inc., OnTarget Laboratories Inc., HuLow LLC, Novosteo Inc., and ErythroCure Inc.) have been founded to commercialize these discoveries. Dr. Low received his B.S. in Chemistry from BYU (1971) and his Ph.D. in Biochemistry from UCSD (1975).
Email: plow@purdue.edu
Staff
 

Patti Cauble

Administrative assistant

Madduri Srinivasarao

Lab manager
Group Members
Ananada Kanduluru


Visiting Scholar

Ramesh Mukkamala

Postdoc

Design and development of Fibroblast Activation Protein (FAP) targeted ligands and their applications for delivery of attached imaging and therapeutic agents to cancers and fibrotic diseases.

John Victor Napoleon

Postdoc

Sudarsan Reddy Kasireddy


Postdoc

Design and synthesis of ligand-targeted microRNAs for the selective modulation of gene expression in cancer cells in vivo

Yashapal Singh

Postdoc

Vijai Tangadanchu


Postdoc

Xiaofei Yang

Postdoc

Suresh Yarlagadda

Postdoc

Fenghua Zhang

Postdoc

Design and preclinical testing of targeted immunotherapies for fibrotic diseases that act by selectively reprogramming profibrotic M2-like macrophages to antifibrotic M1-like macrophages.

Suilan Zheng

Postdoc

Design of novel CAR T cell (Chimeric Antigen Receptor T cell) based immunotherapies for solid tumors that can be sensitively and continuously regulated following their infusion into cancer patients.

Rami Alfar

Ph.D. graduate student

Spencer Gardeen

Ph.D. graduate student

John Hausman

Ph.D. graduate student

Bo Huang

Ph.D. graduate student

Chris Jensen

Ph.D. graduate student

Development of applications for steroids targeted to activated macrophages in the treatment of autoimmune and inflammatory diseases.

Da Sol Jung

Ph.D. graduate student

Development of targeted chemo- and radiotherapeutic agents that accumulate specifically in bone metastases and eradicate the painful lesions without causing damage to healthy tissues

Weichuan Luo

Ph.D. graduate student

Panae Noomuna

Ph.D. graduate student

Imrul Shahriar

Ph.D. graduate student

Development of bispecific small molecules that can form a bridge between a virus-infected cell and an immune effector cell leading to eradication of the viral infection. I am keenly interested in applying the principles of molecular modelling, virology and immunology to curing life-threatening viral infections.