Bioinorganic Research Group at Purdue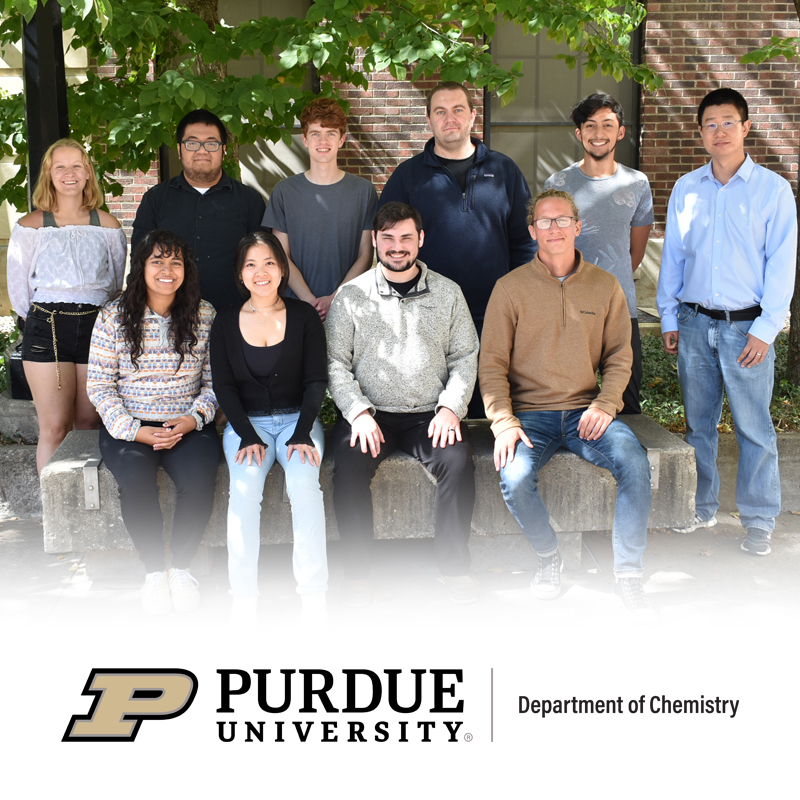 About Us
We are an interdisciplinary research group in the Department of Chemistry and Purdue Institute of Integrative Neuroscience to decipher the molecular mechanisms underlying the complex biological systems. We aim to investigate the roles of metal ions homeostasis in neurodegenerative diseases, design functional metalloproteins for biosynthetic, biotechnological and pharmaceutical applications, and elucidate the molecular basis of the mechanism of magnetoreception.
News
09/2022 - Our collaboration paper on 'Actinide–Oxygen Multiple Bonds from Air: Synthesis and Characterization of a Thorium Oxo Supported by Redox-Active Ligands' has been published in JACS!
08/2022 - Tian lab welcomes undergrad student David Toba from the Universidad Nacional in Colombia to our team! David is supported by the Undergraduate Research Experience Purdue-Colombia (UREP-C) program.
08/2022 - Tian lab welcomes undergrad student Caslyn Whitesell to our team!
06/2022 - Congratulations to Peter Voss on receiving the research support from the Ross-Lynn Research Scholars Grant.
04/2022 - Undergraduate researcher Eli Zuercher won M. Isaks & Tanner Scholarship for Excellence in Chemistry and Summer Research Fellowship. Congratulations!