Bioinorganic Research Group at Purdue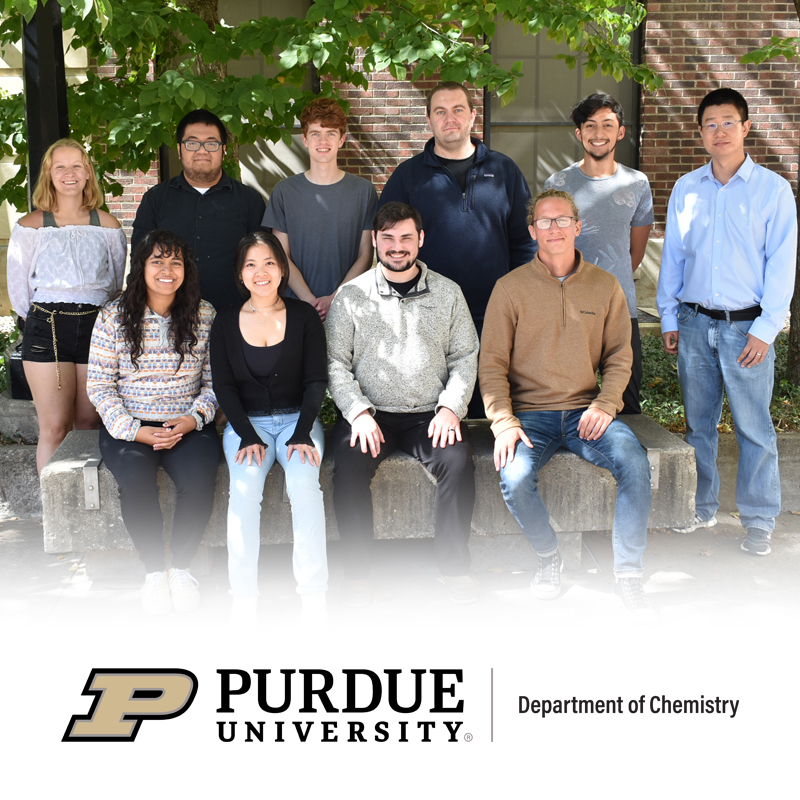 About Us
We are an interdisciplinary research group in the Department of Chemistry and Purdue Institute of Integrative Neuroscience to decipher the molecular mechanisms underlying the complex biological systems. We aim to investigate the roles of metal ions homeostasis in neurodegenerative diseases, design functional metalloproteins for biosynthetic, biotechnological and pharmaceutical applications, and elucidate the molecular basis of the mechanism of magnetoreception.
News
09/2023 - Tian Lab welcomes undergraduate students Caitlin Birthright and Maggie Kim to our team!
06/2023 - The joint publication entitled "Enabling Charge Delocalization in Iron (III) Macrocyclic Complexes through Ring Unsaturation" has been accepted by Inorg. Chem. Applause to the team for their outstanding effort! Link
06/2023 - Andrew's noteworthy research paper, "The E2 Domain of Amyloid Precursor Protein Possesses Peroxynitrite Scavenging Activity," has received acceptance from Inorg. Chem. Kudos to him! Link
06/2023 - Andrew Poore won William F. Epple Teaching Award! Excellent work!
05/2023 - Andrew Poore won Ian P. Rothwell Outstanding Inorganic Literature Seminar! Well done, Andrew!
04/2023 - Undergraduate researcher Christian Denault (CJ) won Summer Research Fellowship. Well earned, CJ!