Purdue Launches Commercialization Center
2012-02-21

Purdue University President France A. Córdova announced the launch of a new research commercialization center that will move Purdue discoveries to the marketplace more quickly, increase revenue for the university, and spur economic development in Indiana and the nation.
The center will serve as a "one-stop shop" for faculty and staff inventors and offer seed grants and other funding for testing concepts, developing prototypes or participating in joint technology development projects with external partners. First-year activities will be supported by $1 million in gift funds donated by alumni entrepreneurs. No general funds from state appropriations or tuition will be used.
R. Graham Cooks, the Henry Bohn Hass Distinguished Professor of Chemistry, has utilized the Alfred Mann Institute (AMI) at Purdue to commercialize portable, ultra-fast chemical-analysis tools that have numerous uses for detecting everything from cancer in the liver to explosive residues on luggage.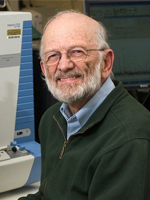 "AMI Purdue only operates in one area of science and technology – the biomedical device area - so extending this successful model into other areas will improve opportunities for faculty," Cooks said. "Research and development (R & D) in academia up until now has been almost all R and very little D. With this new center, Purdue is adding emphasis to D without changing the effort that goes into R."
"Purdue performs almost $600 million a year in government and industry sponsored research, and the university owns almost all of the intellectual property generated by that research," Córdova said. "The Innovation and Commercialization Center will step up the value of carefully selected Purdue-owned intellectual property, allowing us to spin it out of the university in a way that directly benefits both Purdue and the economy of Indiana."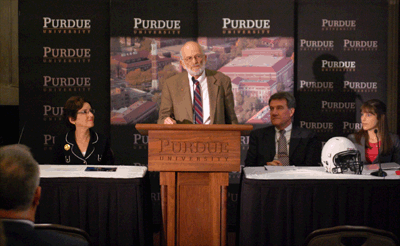 Related links:
Aston Labs (Cooks Research Group)


Source:
Purdue University News Service
Chemistry Communications