Professor Peter Kissinger wins Commercialization Award
2013-11-15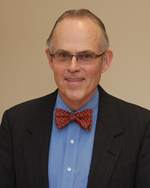 Professor Peter Kissinger is the recipient of the Outstanding Commercialization Award for Purdue University Faculty.
The award is given annually to a faculty member in recognition of outstanding contributions to, and success with, commercializing Purdue research discoveries. It was established with an endowment gift from the Central Indiana Corporate Partnership Foundation.
Kissinger is the founder of Bioanalytical Systems Inc., which he led from 1974-2007.
BASi manufactures instrumentationfor pharmaceutical research and carries out contract bioanalytical, pharmacological and toxicological research for pharmaceutical and biotechnology companies.It has headquarters in West Lafayette and operations in Evansville, Ind.
In 2007 Peter Kissinger and Candice Kissinger founded Phlebotics Inc., a development-stage medical device company focused on diagnostic information for intensive-care medicine.
Peter Kissinger was a founder of the first Purdue new business incubator, INventure, in the late 1980s. In 2005 he became chairman and interim CEO of Prosolia, which markets new mass spectrometry innovations for life science applications.He has worked with four startup companies and has assisted with the founding of more than 12.
"I am delighted to be recognized in this way, but the ventures I've been involved with would have been impossible without the great people we have here in Indiana as employees, collaborators, vendors, investors andfriends," Kissinger said.
He joins three other commercialization award-winners from the Department of Chemistry (more than any department on campus,) including:
R. Graham Cooks
Philip Low
Fred Regnier
Source: Purdue News Service