Holiday Greetings!
2017-12-21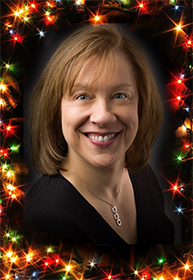 Dear Chemistry Faculty, Staff, Students and Alumni,
I'd like to take this opportunity to warmly wish you all a happy, healthy and festive holiday season!  I am so proud to be part of our chemistry family and am grateful to each of you for your tremendous efforts and dedication this year. Your support and enthusiasm for the department has really helped make my first semester as Head very special and rewarding. 
I hope that 2018 brings you joy and success and I look forward to continuing our work together!
Happy Holidays!
Christine A. Hrycyna, Department Head