Professor Cooks elected to Indian National Science Academy
2021-10-08
Writer(s): Steve Scherer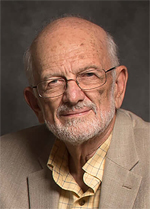 R. Graham Cooks, Henry B. Hass Distinguished Professor of Analytical Chemistry, was elected in October 2021 as a Foreign Fellow of the Indian National Science Academy (INSA). The academy was founded in 1935 and has 900 National Fellows as well as 92 Foreign Fellows, four of whom were elected this year.

Cooks has a strong connection to India, growing up on the coast of the Indian Ocean in Natal, at that time a province of the Union of South Africa with a large Indian population.
"I attended the University of Natal (now Kwa-Zulu Natal) in Pietermaritzburg, a town still noted for the occasion when Mahatma Gandhi spent the night on the railway station platform after having been removed from the train for traveling in a whites-only compartment," Cooks said.
His B. Sc. Hons class (1962) of 12 people included a student of Indian origin, who was to be the last non-white student in a non-segregated South African university for the next three decades.
Cooks says his appreciation of Indian culture was deepened on his first visit to India in 1988. He was also influenced by Purdue distinguished alumnus C.N.R. Rao, a former director of the Indian Institute of Science, Bangalore, and advisor to the Indian Prime Minister for a number of years. Rao earned his doctorate in chemistry at Purdue in 1958 and was awarded an honorary degree from Purdue in 1982.
A prominent Cooks mentee is Thalappil Pradeep who joined Cooks' lab as postdoctoral researcher in 1992. Cooks' association with T. Pradeep, an Institute Professor and Professor of Chemistry at the Indian Institute of Technology Madras, has continued with Pradeep now serving as an adjunct professor in Purdue's Chemistry Department and Cooks holding a position at IITMadras.
The INSA is currently led by Chandrima Shaha, of the National Institute of Immunology, New Delhi. Swaminathan Sivaram, a former INSA vice president, is a Purdue graduate (Ph.D. 1972) and Purdue honorary doctorate awardee in 2010.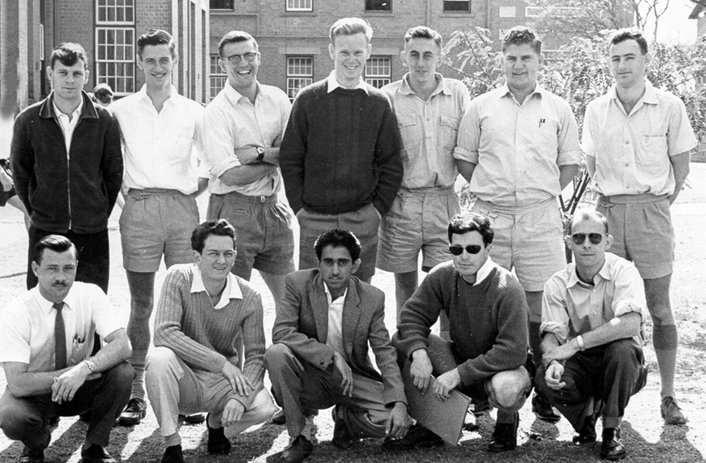 B.Sc. (Hons.) Chemistry, University of Natal, 1962 (Professor Cooks, front row, second from left.)