2023 Distinguished Alumni Award
2023-04-05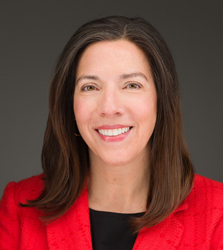 Karen M. Vogel Pinette and Harry Kloor have been named a 2023 Distinguished Science Alumni awardees.
Dr. Pinette received a Ph.D. in 1995 under the direction of Professor Jean A. Chmielewski where her graduate research and publications focused on de novo peptide and protein design with applications for enzyme-catalyzed semisynthesis, and the development of liposomal drug delivery systems. During post-doctoral fellowship positions in the Laboratory of Tumor Immunology and Biology and the Experimental Immunology Branch of the National Cancer Institute at NIH, Karen applied her knowledge of protein chemistry to the disciplines of immunology, oncology and investigated pathways of neuronal signaling.
After advancing her research training, Karen began her career within the pharmaceutical and biotechnology industry at Eli Lilly where she held positions in Discovery Research, Medical R&D and Regulatory Affairs. The experience gained at Lilly led to roles of increasing scope and responsibility with Sunovion Pharmaceuticals, Sanofi, Biogen, and Vertex Pharmaceuticals. Most notable was a position with Biogen located in Tokyo, Japan as Head, International Markets Medical Excellence & Operations supporting Medical Affairs activities in Asia-Pacific, Latin America, and International Partner Markets. Karen currently holds the position of Senior Director, Global Medical Affairs Operations & Strategic Planning at Sage Therapeutics.
"My decision to apply to the graduate chemistry program at Purdue University forever changed the trajectory of my life. My time at Purdue instilled a passion to explore the unknown and search for solutions where there were none. For nearly 30 years I've had the privilege of contributing to the discovery, development, and commercialization of life-changing medicines that provide treatment options to populations around the globe. For this, I am forever grateful."
Bachelor of Arts, Chemistry (1991), Regis College, Weston, MA
Doctor of Philosophy, Chemistry (1995), Purdue University, West Lafayette, IN
Master of Science, Regulatory Affairs (2010), Northeastern University, Boston, MA
Regulatory Affairs Certification, United States RAC (2010-2020)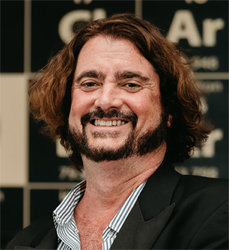 Dr. Harry Kloor (MS 1991 Physics, PhD 1994 Physics, PhD 1994 Chemistry) is the CEO and Executive Founder of Beyond Imagination, a company that has developed a suite of exponential technology solutions that deploys AI, AR, Robotics, Machine Learning and human-computer interaction technology. Kloor has worked with a large number of scientific organizations, universities, and companies to advance exponential technologies ranging from robotics, holographic capture, virtual and augmented reality, artificial intelligence, deep machine learning, sensor networks, IOT, volumetric capture, haptics, holography, etc. He also sits on the board of Brain Mapping and Therapeutics Society, and serves as their Chief Scientific Advisor and Educational Outreach Coordinator.