Professor Parkinson earns STEM award
2023-05-08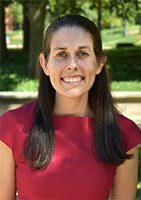 Professor Betsy Parkinson has won the Christian J. Foster Award.
This award is given to a faculty member who has contributed to K-12 science, technology, engineering and math (STEM) education in Indiana.
Dr. Parkinson is recognized for her work serving K-12 students through hands-on STEM learning experiences. In collaboration with Purdue Science K-12 Outreach, Parkinson and her team have created a virtual lab, From Microbes to Medicines, for high school science teachers, using materials commonly found in most high schools.
She scaled the lab to be accessible for younger, elementary audiences at Imagination Station in Lafayette, Terre Haute Children's Museum, and the Boys and Girls Club (Keenan Stahl location) in Indianapolis.
The team ships lab kits of materials for From Microbes to Medicines to schools across the country, expanding Purdue's impact on STEM education nationwide.