Diversity Events
Purdue Chemistry Black Lives Matter March
Our department led a peaceful march on June 19, 2020 where more than one hundred people assembled in front of Brown Laboratory and marched to the Tippecanoe County Court House. The event was orgainized by graduate students Kimberly Fabijanczuk, Atheena Jenkins, and Abdirahman Abdillahi.

Link to story by Purdue Exponent
Chemistry Diversity Initiative Graduate Student Panel
Our Chemistry Diversity Initiative Team held a graduate student panel, Being One of the Good Ones: A Discussion on Race, Success, and Microaggressions, on June 18, 2020.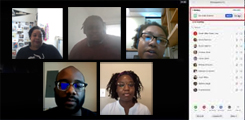 Summer 2018 External Adivsory Board Workshop
The DTA Team invited the External Adivsory Board (EAB) for a workshop titled Critical Convos: Practicing Effective Communication. The event started off Friday June 8th with a social at Ross-Ade Stadium. Marquita Qualls was our keynote speaker (pictured below).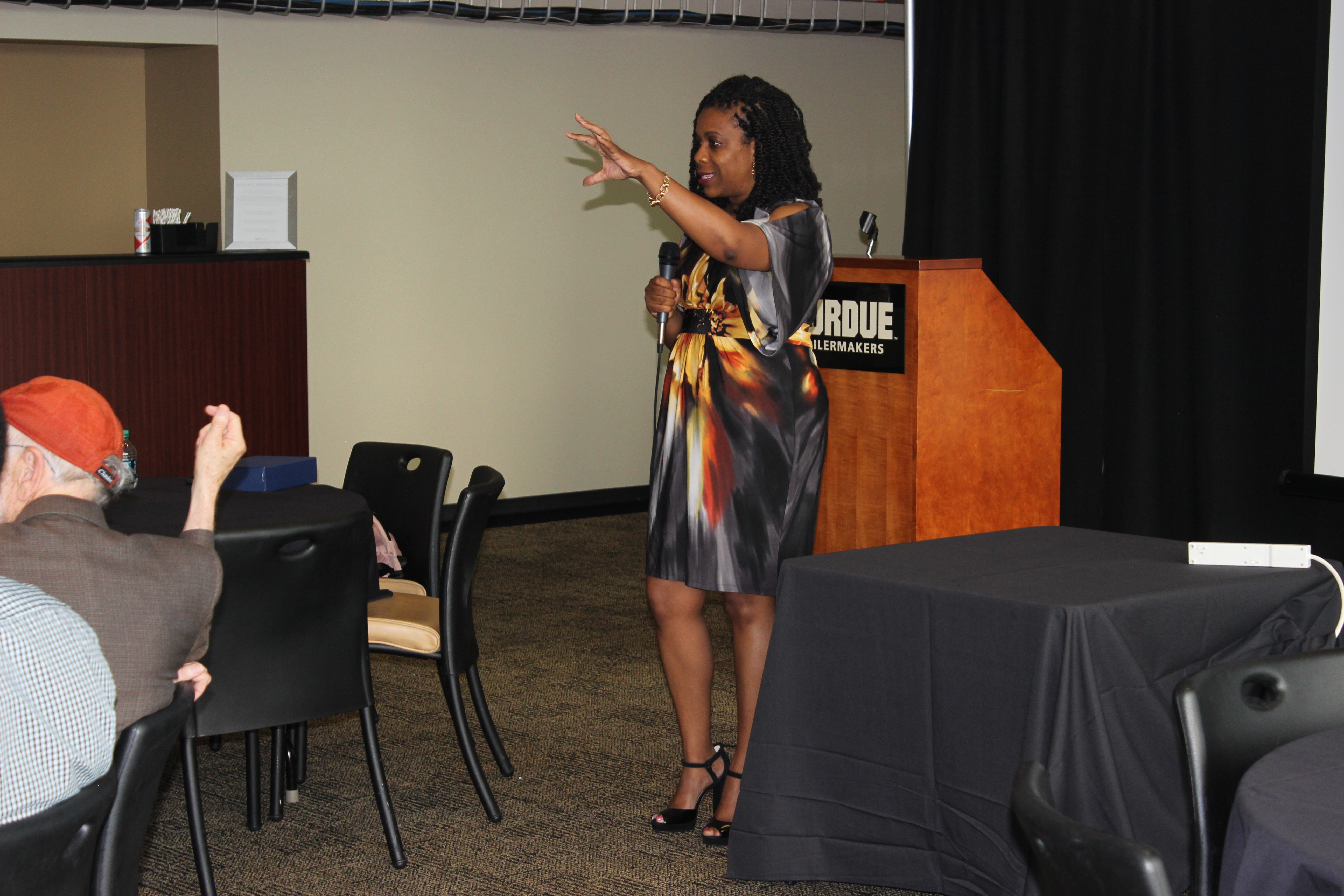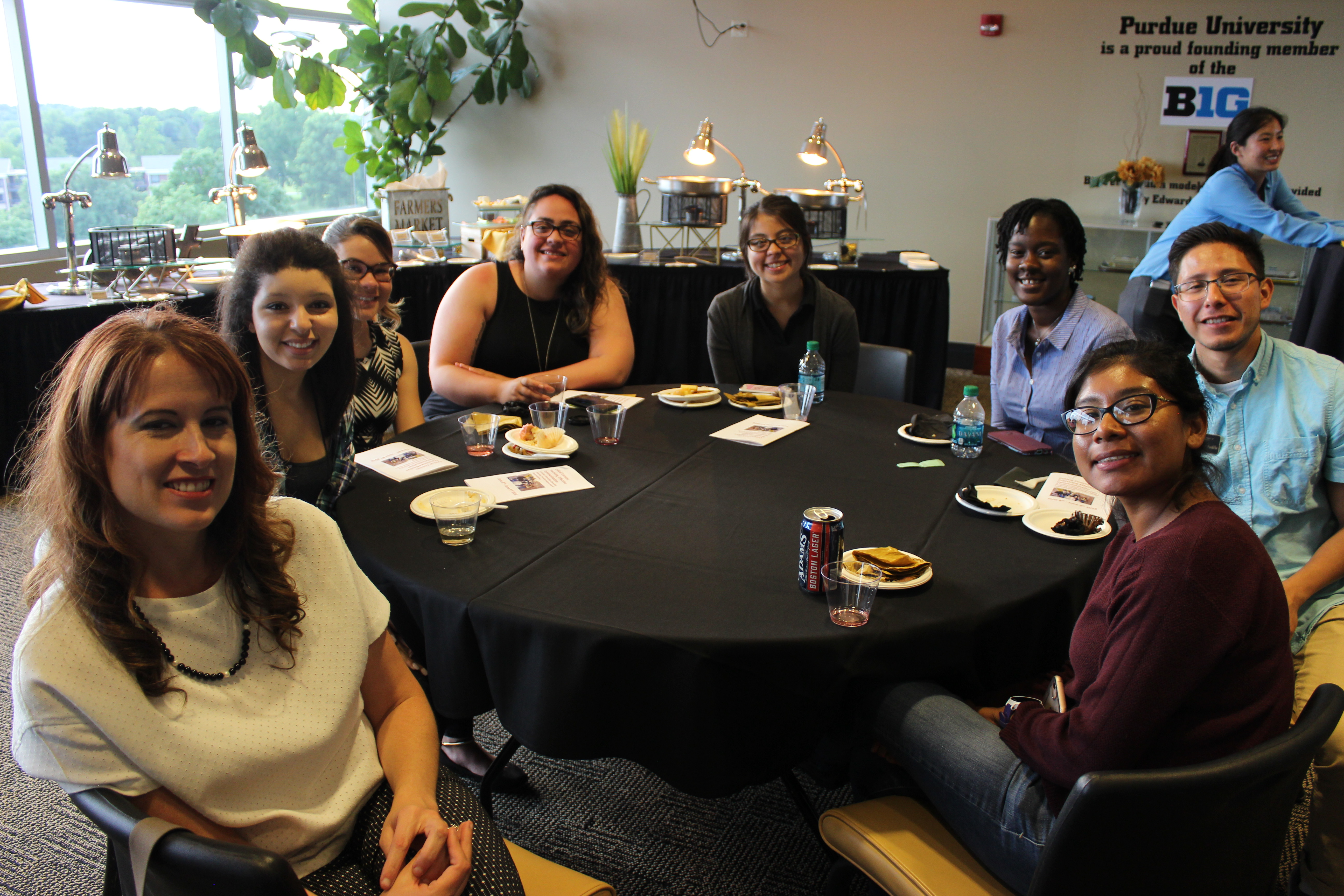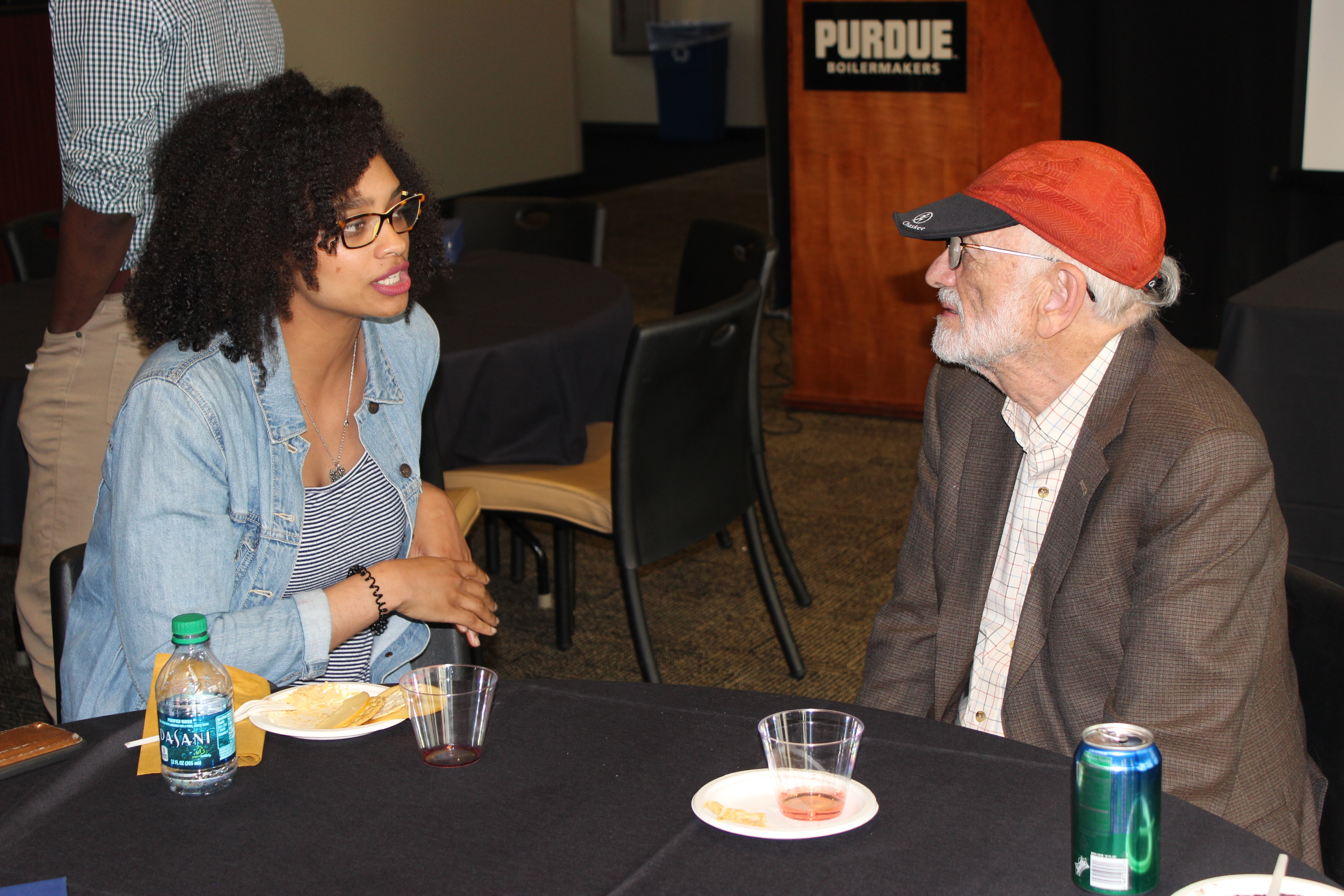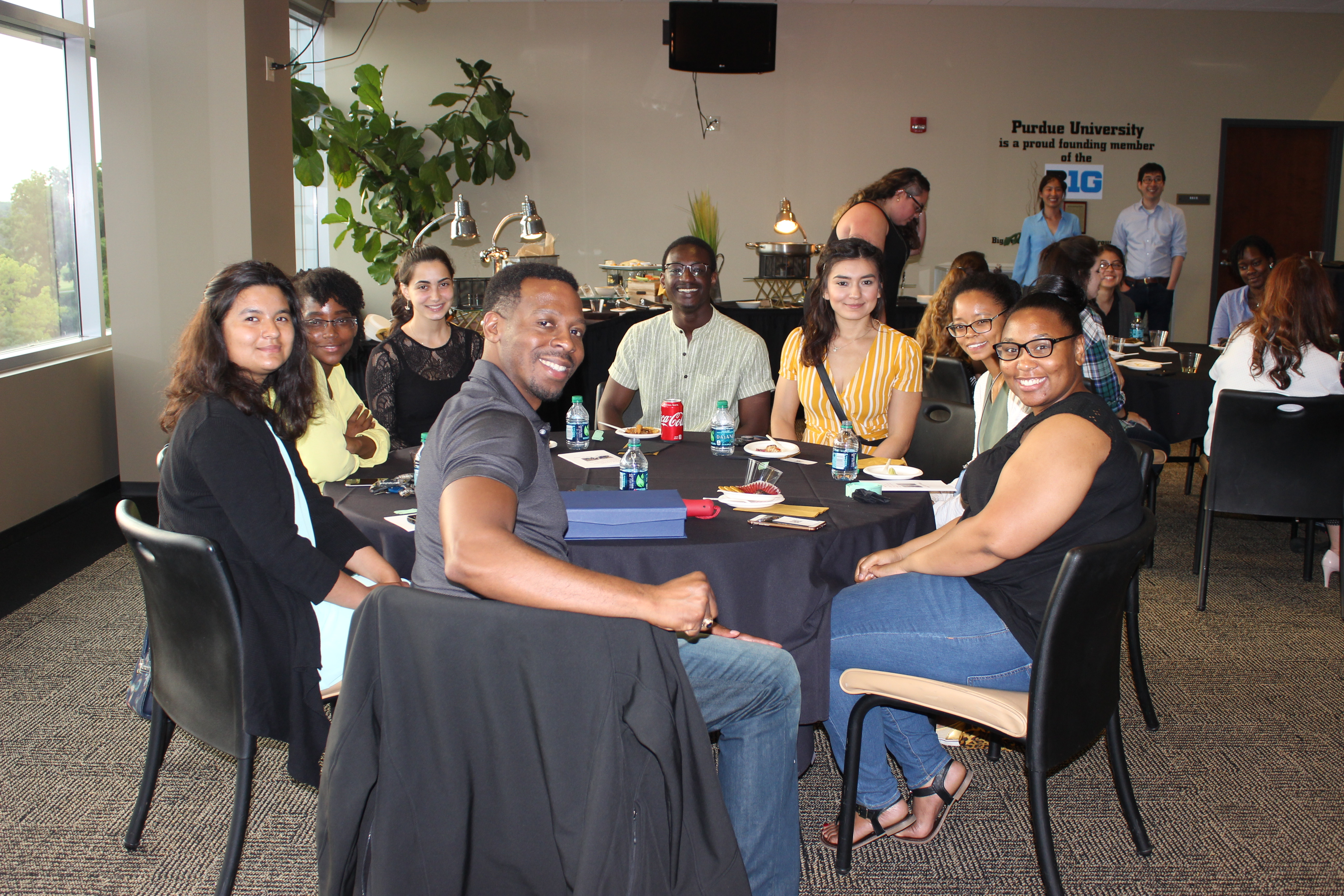 On Saturday, the EAB led discussions on building good work relationships, effective presentations and how to approach conflict situations. Congratulations to Reena Blade, Moises Morales (below, first picture) and Stephanie Santos-Díaz (below, second picture) for effectively presenting their research using one slide!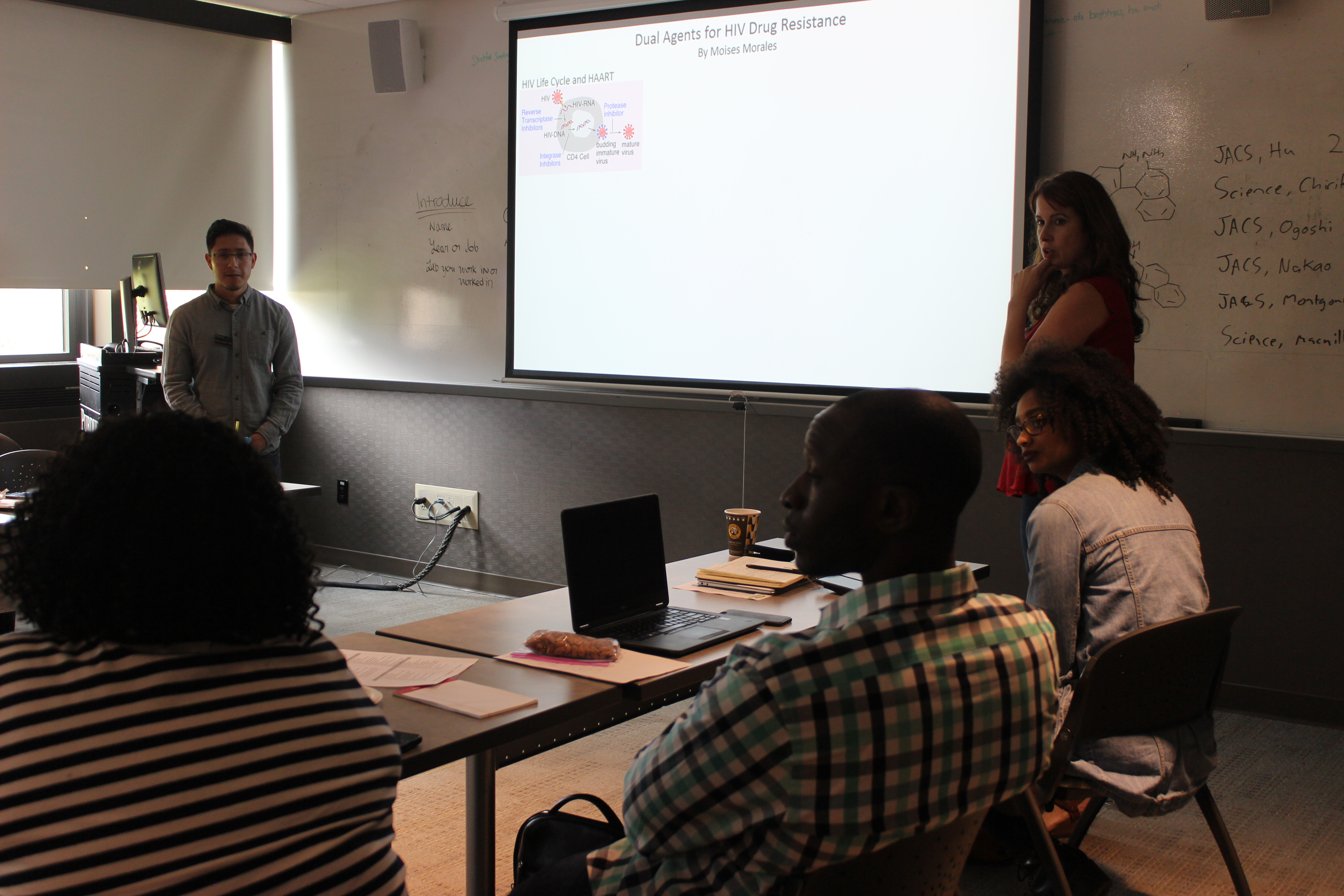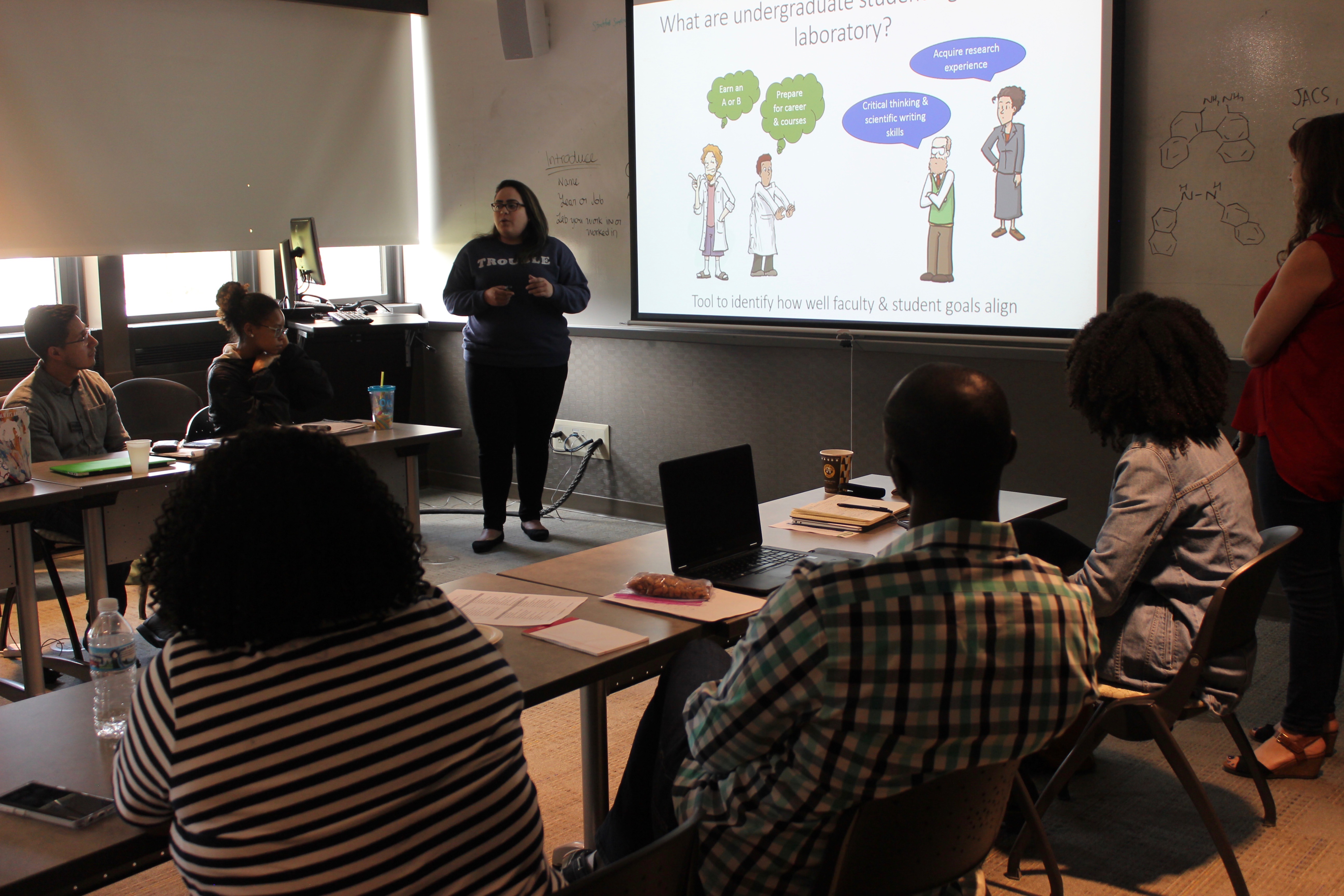 Here's what attendees of the Friday social and Saturday workshop thought about the event and how it impacted them:
"It is always refreshing to have the EAB workshop. There is so much knowledge and wisdom shared from some outstanding alumni and interacting with them inspires me as I continue throughout my graduate career." - Anthony Pitts-McCoy
"The EAB is great because we are able to gain mentorship from Purdue chemistry alumni that we can relate with on more than a chemistry level. Many of the URM students are the first in their family to receive a STEM degree, let alone a STEM PhD, so it's important to build a network to help smooth out the journey." - Reena Blade
"I learned that (1): Lab culture and atmosphere is very important when choosing a lab, because you have to be comfortable in order to succeed. (2): Networking is vital throughout your graduate career and post-graduate career because you never know who knows who, who knows what. Networking is also not always about benefiting yourself, you can help others, or it can just be of motivational use. (3): Your individuality influences and reflects your brand." - Kiera Estes 
"The EAB event was really inspiring, it gave me the motivation to keep moving forward with my goals and the tools to do so." - Jennifer García-Rodríguez
"The EAB workshops made me realize that no matter where you are, you will always have up and downs and it important to never lose the motivation to keep looking forward. The opening speech by Markita was very inspiring because I am sure it was relatable to everybody in the room. As URMs, it is difficult to carry all the problems by yourself and something that I learned from the workshops is to always reach out, build up networks and stand out for what you are." - Erika Meza
Thank you all for making this event a success!