Dr. Arun Ghosh

Ian P. Rothwell Distinguished Professor - Organic Chemistry/Medicinal Chemistry

Email:

akghosh@purdue.edu

Phone:

45323

Office:

273A WTHR
My research group is involved in multidisciplinary research projects in the areas of synthetic organic, bioorganic and medicinal chemistry. Of particular interest, we are investigating:
Synthesis and biological studies of Bioactive Natural Products
Design and synthesis of Molecular Probes for Bioactive Peptides and Proteins
Structure-based Design of Enzyme Inhibitors for Alzheimer's Disease and AIDS
Development of Asymmetric methodologies (Catalytic and Stoichiometric)
Multicomponent Reactions (MCR) for Highly Functionalized Products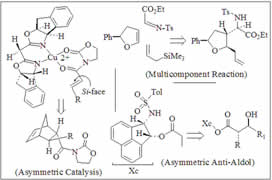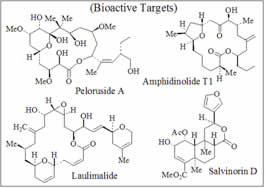 The total synthesis and exploration biology of various medicinally important natural products are important parts of my group's research. These interests include the development of new synthetic methodologies, general strategies for synthesis and the study of important structure-function relationships. In this context, we are investigating the chemistry and biology of anticancer agents laulimalide, amphidinolides, peloruside A and opioid receptor antagonist salvinorin D.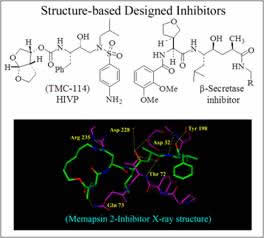 Another important research area in my group is the design and synthesis of molecular probes and nonpeptidal turn-mimics for biologically active peptides and proteins. We are currently studying critical ligand-binding site interactions of various proteolytic enzymes. This includes, memapsin 2, a very significant target for Alzheimer's disease as well as, HIV protease whose clinical effectiveness for the treatment of AIDS has been well recognized. Furthermore, we are involved in the development of asymmetric reactions based upon various intermolecular or intramolecular metal chelations. Of particular interest, we are investigating a variety of asymmetric syntheses including syn - and anti- selective aldol, hetero Diels-Alder, conjugate addition and multicomponent (MCR) reactions.
Education
BSc (Honors), Calcutta University, 1979
MSc, Indian Institute of Technology, Kanpur, 1981
Ph.D., University of Pittsburgh, 1985
Postdoctoral Fellow, Harvard University, 1988
Awards
Professor S. Chandrasekaran Endowment Award Lecture, Mohali, India, 2022
University of Pittsburgh Department of Chemistry Distinguished Alumni Award, 2022
Fellow of the Royal Society of Chemistry, 2015
Herbert Newby McCoy Award, 2015
Medicinal Chemistry Hall of Fame, 2013
CRSI Medal, the Chemical Research Society of India, 2012
National Institutes of Health - MERIT Award, 2011
Arthur C. Cope Scholar Award, 2010
IUPAC-Richter Prize , 2010
Jeananne D. and James B. Chaney Research and Scholarship Achievement Award, College of Pharmacy, 2010
Novartis Chemistry Lectureship, 2010
Thompson Reuters Award in Medicinal Chemistry, 2010
Distinguished Alumnus Award, Indian Institute of Technology, Kanpur, 2009
Ian P. Rothwell Distinguished Professor of Chemistry and Medicinal Chemistry, 2009
Robert Scarborough Excellence in Medicinal Chemistry Award, 2008
The Seed for Success Award, 2007
Elected Fellow, 2005
Scientific Advisory Board, Channel Island Alzheimer's Research Institute, 2005
University Scholar, University of Illinois , 1998
Sigma Xi Scientific Society, Pittsburgh, Graduate Research Excellence Award, 1985
K. S. Memorial Honorary Medal for Excellence in Chemistry, RKMR College, 1979
National Scholar, Government of India, 1976
Publications