The Amy-Mellon Lecture Series
The Amy-Mellon lectureship was established by the analytical faculty to assist their students in perceiving the origins of their subject through personal encounters with some of its pioneers.
The lecture is named after two individuals whose vision has contributed significantly to the success and growth of the science of analytical chemistry at Purdue University and throughout the world. Jon Amy and Guy Mellon have both made particular contributions to the development of instrumentation as a focal point for modern chemistry.
Melvin Guy Mellon was born in 1893 in Conneaut Lake, Pennsylvania, and graduated from Allegheny College. He served on the Purdue faculty from the time his Ph.D. graduation from Ohio State University in 1919 until his retirement in 1962. He then spent an active retirement planning and supervising the construction of the Brown Chemistry building, and writing, especially on the chemical literature. Among many other awards, Prof. Mellon was awarded honorary doctorates from Allegheny College, Mount Union College, and Purdue University. He died in 1993.
Jonathan W. Amy was born in 1923 in Delaware, Ohio. In the fall of 1948, he moved to Purdue to start graduate studies in chemistry and completed his Ph.D. in 1955. Dr. Amy had the unique vision for research in the chemical sciences involving a partnership between faculty, graduate students and a professional instrumentation staff by creating the Jonathan W. Amy Facility for Chemical Instrumentation. He was recognized by the American Chemical Society through its Chemical Instrumentation Award, by the Chemistry Department with the Wetherill Medal and the Amy-Mellon Lectureship, by Purdue University with an Honorary Doctor of Science degree in May 2014, as well as locally through the George Award for outstanding service to the community. Dr. Amy died in 2016.
Previous Guest Speakers:
2022 Christy Haynes
2021 Geraldine Richmond
2019 Paul Bohn
2018 Steven Soper
2017 Mike Story
2016 Jeanne E. Pemberton
2015 Norman Dovichi
2014 Lloyd Smith
2013 Fred Regnier
2012 Rick Van Duyne
2011 Sam Perone
2010 Jim Jorgenson
2009 John T. Yates, Jr.
2008 Mark Wightman
2007 Gary Hieftje
2006 Andy Ewing
2005 Richard DiMarchi
2004 Fred Lytle
2003 James Anderson
2002 Harry Pardue
2001 Elaine Herron
2000 Allen Bard
1999 Jonathan Amy
1998 Henry Freiser
1997 Alexander Pines
1996 Joseph Keithley
1995 Janet Osteryoung
1994 Peter Kissinger
1993 Donald Hunt
1992 Leroy Hood
1991 William Heineman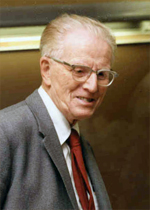 Melvin Guy Mellon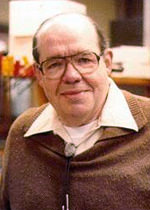 Jonathan W. Amy