2015 Outstanding Alumni
2015-08-28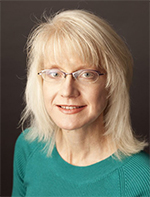 Jennifer S. Brodbelt
B.S. University of Virginia
Ph.D. Purdue University
Dr. Jennifer S. Brodbelt is the William H. Wade Endowed professor of chemistry at the University of Texas at Austin.  She earned her B.S. degree in chemistry at the University of Virginia and her doctorate in chemistry at Purdue University under the supervision of Prof. Graham Cooks.
After a post-doctoral position at the University of California at Santa Barbara, she began her academic career at the University of Texas in 1989.  Her research interests focus on the development and application of photodissociation as an ion activation method for characterization of the structures and modifications of biological molecules, including peptides, proteins, nucleic acids, oligosaccharides, and lipids.
For the past 18 years, she has also served as the Graduate Advisor for the Department of Chemistry and Biochemistry.  In recognition of her tremendous contributions to her students' success, the University of Texas awarded her the Outstanding Graduate Advisor Award in 2001.  She has also directed an NSF-REU summer research program for undergraduates for the past eight years. 
She serves as an Associate Editor for the Journal of the American Society for Mass Spectrometry and is currently the Vice President of Programs for the American Society for Mass Spectrometry. She recently became Chairperson of the Department of Chemistry.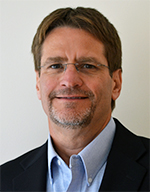 Timothy W. Coffindaffer
B.S. Grove City College (PA)
Ph.D. Purdue University

Dr. Tim Coffindaffer is a Research Fellow at The Procter & Gamble Co. Tim received his Ph.D. from Purdue in 1985 under the direction of Prof. Ian Rothwell studying the "Effect of Ancillary Aryloxide Ligands on the Chemistry of Molybdenum, Tungsten, and Niobium:  Synthesis, Structure, and Fluxionality".
After completing his Ph.D., he joined P&G and has been working in R&D.  By blending physical, chemical, analytical, and biochemical science; Tim and co-workers have developed products for Downy, Bounce, H&S, Pantene, Olay and Gillette.  His research efforts have resulted in over 40 new product launches and over 75 patents and applications. In addition to his projects, he serves as a mentor and teacher for many young scientists and engineers.
Tim is a member of the American Academy of Dermatology and the International Society for Biophysics and Imaging of the Skin. 
Tim's professional and personal development has been through the constant support by family, professors, colleagues, friends and Christ.  Without this support, nothing would have been possible.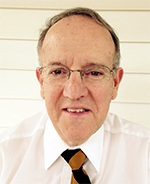 Richard Wien
B.S. Purdue University
Ph.D. Stanford University
Dr. Richard Wien's work with the Purdue chemistry department had humble beginnings as a dish washer in the summer of 1964, followed by undergraduate research from 1965-67. Following his BS in 1967, Dr. Wien received a NSF fellowship to Stanford University where he received his PhD (1971). Recently, he has served on the department's advisory committee.
His 34 year career at Eastman Kodak moved from research to product development to lab manager. Work on movie film-stock led to his group receiving a technical Emmy and an Oscar. Dr. Wien was named a Hero of Chemistry by the American Chemical Society in 1996 for his work with NASA after receiving the NASA Public Service Medal in 1995.
Currently he is a founder of two medical device startups working to provide higher quality healthcare at lower costs. He works with student teams at Purdue (EPICS) and at U. of Canterbury. He serves on the boards of charities dealing with hunger and education in the inner city as well as housing for senior citizens.