2016 Outstanding Alumni
2016-08-31
Gregory C. Davis
B.S. Southeast Missouri State University
Ph.D. Purdue University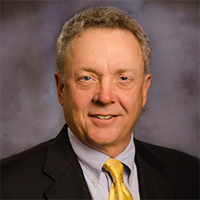 Gregory C. Davis received his Ph.D. in Bioanalytical Chemistry in January 1980 from Purdue University where he studied under the direction of Dr. Peter T. Kissinger.
Greg began his professional career in 1980 with Monsanto Agricultural Products Company, studying the effects of endogenous plant growth hormones on reproductive processes and yield.  In 1985, Greg joined the Biotechnology Product Development Group in the Control Division of the Upjohn Company.  In 1987, Greg was named Director of that group at Upjohn.
In 1992, he joined Eli Lilly and held various leadership positions in Biotechnology Product Development, Global Regulatory Affairs, Global Brand Teams, and Quality. One of the highlights of his Lilly career was being COO of the Xigris Product Team. Xigris is the only biotechnology product ever approved for the treatment of severe sepsis. When Greg retired from Eli Lilly in December of 2012, he was Executive Director and Senior Principle Fellow in Global Regulatory Affairs.
Following his retirement, Greg started his own consulting firm, assisting companies with regulatory and control strategy and product development issues. In 2014 Greg joined Calibrium, LLC as Vice President of CMC, Regulatory, and Quality. Calibrium was developing novel biotheraputics for the treatment of diabetes. The company was sold to Novo Nordisk in late 2015.
Greg has been active throughout his career in influencing the external environment on behalf of the pharmaceutical industry.  He has held numerous leadership positions within the Pharmaceutical Research and Manufacturers Association (PhRMA), the United States Pharmacopeia (USP), and the Biotechnology Industry Organization (BIO). He also served for five years as the PhRMA liaison to the International Conference on Harmonization (ICH) for Q5/Q6 Biotechnology topics. He coauthored several of the ICH guidances on registration standards for biotechnology products which are still in use today.
Catherine Erickson
B.S. Purdue University
M.S. Purdue University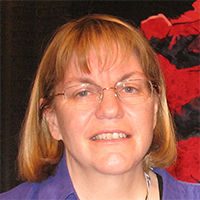 Catherine Erickson has a Bachelors and Master's Degree in Chemistry from Purdue University. She completed her thesis in Rhenium chemistry under Dr. R. A. Walton in 1977. 
In the late 1970's she worked as a process chemist at Eli Lilly, Inc.  During that time, she was one of the first two women to be process chemists in their production facility in Lafayette, Indiana.  She also transferred chemical processes to their Clinton, Indiana plant and their new facility in Spain.
After moving to the west coast Cathy was a co-founder of Lacamas Laboratories, Inc., a manufacturer of fine chemicals and pharmaceutical intermediates in 1985.   The life of a start-up is a 24/7 job…. challenging, but still rewarding.  Her responsibilities ranged from process chemist to process engineer to environmental chemist to CFO.  Early successes for the company included an early HIV drug, an Alzheimer drug, and a catalyst for Lipitor manufacturing.  In 2010 she was a nominee for CFO of the year for small businesses in Oregon.
In 1996 she started making art quilts while still working as a chemist.  Her artwork has been juried into many major national shows.  Her art quilts have been exhibited at the La Conner Quilt Museum, Oregon Nikkei Legacy Center, the Rocky Mountain Quilt Museum in Golden, Colorado, the Washington State Museum of History, the National Quilt Museum, Patchwork Design in Brazil, and other major exhibitions.  While retired, she still currently pursues her love of art quilting.
Christopher P. Leamon
B.S. Baldwin Wallace University (Berea, Ohio)
Ph.D. Purdue University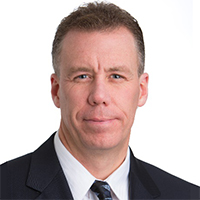 Dr. Leamon is Vice President of Research at Endocyte, Inc.  He received an ACS-certified B.S. degree in Chemistry from Baldwin Wallace University (1988) and a Ph.D. in Chemistry from Purdue University (1993). 
Dr. Leamon has spent 28 years working in the drug delivery field, and is credited for conducting the groundbreaking experiments in folate-targeted technology as well as for exemplifying this novel therapeutic approach for treating cancer.  Dr. Leamon has published over 80 articles and is an inventor on more than 50 issued or submitted patents involving drug targeting, including those which cover vintafolide and etarfolatide.
In 2015 he was elected vice chair for the Purdue Chemistry Department Advisory Committee and was also the recipient of the 2015 American Chemical Society, George and Christine Sosnovsky Award for Cancer Research.  Prior to joining Endocyte in February 1999, Dr. Leamon was employed in the pharmaceutical industry where he conducted discovery research in the field of peptide, oligonucleotide, liposome and DNA drug delivery for GlaxoSmithKline, Inc. and Ionis Pharmaceuticals, Inc. 
As the head of Endocyte's Discovery team, Dr. Leamon remains active in the research and development of targeted radioimaging, chemo- and immuno-therapeutic medicines for the treatment of cancer and inflammatory diseases.  To date, his efforts have yielded 8 clinically investigated agents, with a new cancer-targeted agent selected to enter the clinic in the next 12 months.