CHM 49900 Research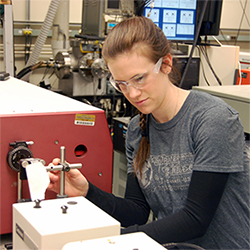 We believe that research is an integral portion of the training of chemists, and many of our undergraduate chemistry majors join research groups.
Working closely with faculty, graduate students and post-doctoral fellows, our undergraduate chemistry majors are not only exposed to what chemistry is, they begin to appreciate how new chemical knowledge is obtained.
Please contact Undergraduate Advisor Beatriz Cisneros if you have any questions about the research program.