2013 Outstanding Alumni
2013-08-30
Alan A. Del Paggio
Alan A. Del Paggio is currently Vice President of CRI Catalyst Company, a fully owned subsidiary of Royal Dutch Shell, plc, located in Houston, Texas. Alan joined Shell Development Company in 1986 as a catalytic chemist before moving to R&D management in 1989 and the catalyst business in 1995.
His current responsibilities as head of the Upstream & Renewables business unit include delivery of commercial catalysts or membranes for production and/or processing of unconventional heavy oils, contaminated natural gas, hydrogen, the Shell Gas To Liquids process and renewable hydrocarbon fuel production directly from biomass.
Dr. Del Paggio received a National Science Foundation (NSF) Pre Doctoral fellowship and several corporate awards for innovation, teamwork and leadership since joining Shell.
He holds patents in each of his current business areas, showing that one is never too far or too long away from the lab to contribute technically if one so chooses!
While at Purdue, Dr. Del Paggio did undergraduate research with Prof. David McMillin.
Vicki Hopper Wysocki
Vicki Hopper Wysocki is Professor and Ohio Eminent Scholar of Macromolecular Structure and Function at Ohio State University, Columbus, Ohio, where she also serves as Director of the Campus Chemical Instrument Center.
Prior to moving to OSU, Dr. Wysocki was a Professor and Department Chair of Chemistry and Biochemistry at the University of Arizona, Tucson, AZ.
Her research interests include development of new instrumentation for mass spectrometry of protein complexes, fragmentation mechanisms of peptides, proteomics biomarker identification for development of disease diagnostics, IR spectroscopic characterization of small peptide fragments, and ion-surface chemistry.
She currently serves on editorial or advisory boards for Chemical and Engineering News, Analyst, Mass Spectrometry Reviews, and International Journal of Mass Spectrometry. Dr. Wysocki has been the recipient of several awards including the 2009 ASMS Distinguished Contribution in Mass Spectrometry Award.
She earned her doctorate in chemistry here at Purdue under the supervision of Prof. R. Graham Cooks.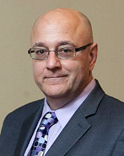 Alan A. Del Paggio
B.S., Purdue University
Ph.D., UC Berkeley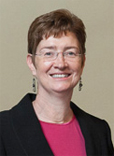 Vicki Hopper Wysocki
B.S., Western Kentucky University
Ph.D., Purdue University