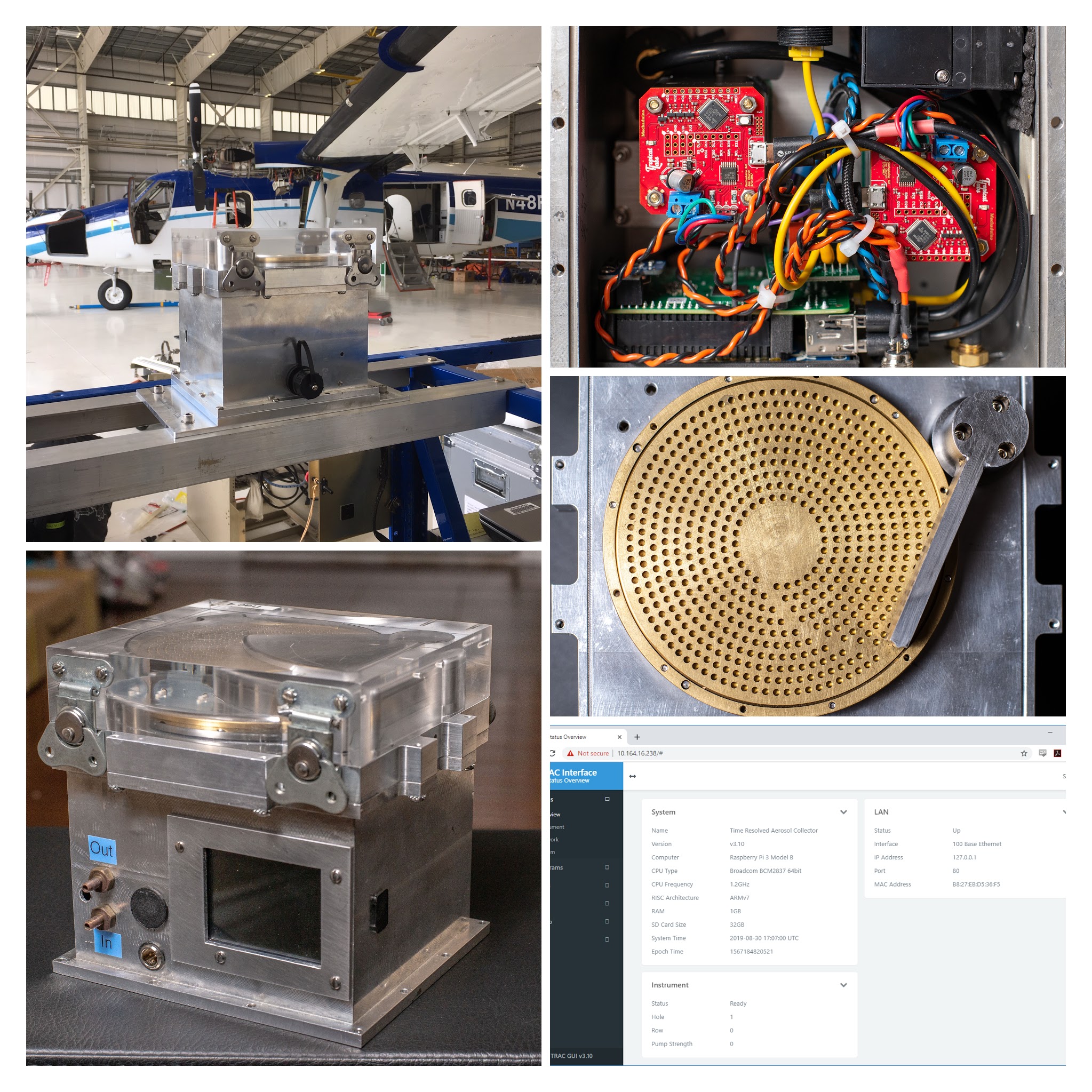 Time-Resolved Aerosol Collector (TRAC)
The latest project from Greg Eakins is a compact, automated Time-Resolved Aerosol Collector (TRAC). This instrument takes samples of the atmosphere in field environments and deposits aerosol particles onto individual carbon films. The deposits are time stamped and can be combined with GPS and other data to form a bigger picture of the air quality in our skies.
This unit has flown on the Airborne Laboratory for Atmospheric Research plane (ALAR) here at Purdue, as well as in an NOAA DHC-6-300 plane over the skies of Colorado.
This project showcases a multitude of technologies we work with here in the Amy Facility. The heart is a Raspberry Pi 3 Model B+ talking to 2 Arduino Zeros that control stepper motors for the sampling arm and the rotating carbon grid platter. The Pi is running a webserver based on Node.js that provides a user interface can be accessed over a local network from any device with a web browser.
The mechanical build, 3D printing, and machining were done by Erick Norwood and Randy Replogle. Electronics assembly was done by Cathy McIntyre.  This project is a modernization / upgrade to an original design fabricated by Pacific Northwest National Laboratory (PNNL) for Dr. Alexander Laskin, Purdue Professor of Analytical Chemistry.